Shortsea feeders hit hard by ubiquitous mega alliance reach in 2017
HUB-AND-SPOKE feeder calls have fallen "drastically" following this year's carrier alliance reshuffle, reports London's Loadstar.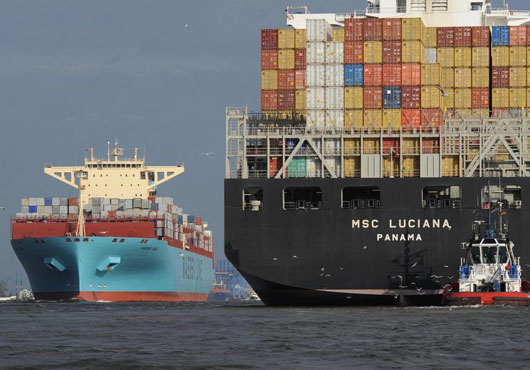 14 September 2017 - 20:00 - Update: 15 September 2017 - 17:26
"For the first time, there are direct calls to Jakarta on transpacific and European services and direct calls from Thailand to Europe." said X-Press Feeders CEO Tristan Howitt.

"There's also been an increase in Vietnam and north China direct calls. However, we can't say the same for the shortsea hub-and-spoke feeder sector," he said.

"There has been a marked increase in direct calls to traditional ports where, previously, lines would feeder these volumes via transshipment hub ports like Singapore, Port Klang, Kaohsiung and Busan," Mr Howitt said.
X-Press Feeders owns 32 ships and manages more than 100. With volumes of 5.6 million TEU in 2016, it ranked as the world?s 18th biggest container line.

Mr Howitt expects volumes to be slightly higher in 2017 after expanding services in Latin America's west coast, the Baltics, Iberia and throughout south-east Asia.

Industry consolidation, improving supply and demand fundamentals and newly acquired carrier pricing power could see the liner industry achieve an operating profit of around US$5 billion this year, according to London's Drewry Maritime Research.

Mr Howitt believed that despite current difficulties feeders still had a big role to play.

"First, there was increased feeder demand at secondary ports such as PAT Bangkok Terminal in Thailand and Cat Lai in Ho Chi Minh City.

"Second, with bad weather conditions and long port stays faced by the alliance services, there are often delays in schedules and omissions.

"We've sized our ships according to current demand, and should there be any shortage of capacity we will find ways to cater for it. So far, we are pleased to say that we have not left any cargo behind," he said.
This news 2771 hits received.