Shippers want longer trucks in US to haul e-commerce shipments
THE shipping industry, including the likes of FedEx, UPS and Amazon, are urging the US Congress to increase the permitted size of some shipping trucks and thereby allow deployment of the so-called 'twin 33s', a configuration that enables trucks to haul two connected 33-foot trailers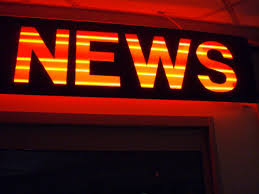 THE shipping industry, including the likes of FedEx, UPS and Amazon, are urging the US Congress to increase the permitted size of some shipping trucks and thereby allow deployment of the so-called 'twin 33s', a configuration that enables trucks to haul two connected 33-foot trailers.

Proponents say the twin 33s would help raise shipping capacity and lower costs at a time when online sales are booming. The current law limits the trucks to two 28-foot trailers, reported The Hill, Washington, DC.



However, those opposing the move say the twin 33s could pose a safety hazard, and opposition from trucking unions and railroad interests have succeeded in delaying changes to existing law.



'These trucks would be at least 84 feet long, and we know that current double trailer trucks have an 11 per cent higher fatal crash rate than single trailer trucks,' said Advocates for Highway and Auto Safety president Catherine Chase.



Ms Chase noted that many of the nation's roads and bridges would require improvements to handle an uptick in bigger, heavier trucks.



Senator Roger Wicker said that he opposed twin 33s on safety grounds: 'The overwhelming majority of law enforcement officers and other independent safety advocates I have spoken to have expressed significant concerns over these trucks, which are longer than an eight-story building is tall,' Mr Wicker wrote in a letter to The Wall Street Journal.



Advocates of the longer trucks say that such arguments are superfluous.



'Twin 33s, without adding any weight, can do 18 per cent more work with just one truck than an existing set of twin 28s,' said executive director Randy Mullett of Americans for Modern Transportation, a coalition of shippers and carriers pushing for the new provision.



Shippers say that the current truck configurations for sending parcels fill up because of bulk, well before they reach the 80,000-pound legal weight limit.



Shipping groups claim that the huge surge in online shopping has made it tougher to efficiently fulfil orders using the less-than-truckload (LTL) options available, as opposed to the full truckload trailers that tend to transport similar goods to big box stores or distribution centres.



'We're changing the way we buy as American consumers and it's dramatically changed the way we ship small packages,' said Mr Mullett, adding that freight volumes are anticipated to grow 40 per cent in the next three decades.


This news 2089 hits received.