Shipowners getting ready for 2011
Improved financing conditions meant that owners could access more funds, thus moving forward with their investment plans.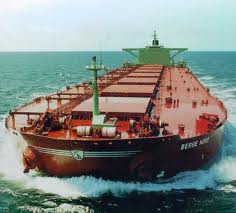 In a year that could easily be dubbed as the "era of ship investment" ship owners across the board moved to take advantage of lower prices and a healthy freight market (although with many ups and downs). Improved financing conditions meant that owners could access more funds, thus moving forward with their investment plans.
Many opted for new buildings, as shipyards reduced their prices in order to refill their berths for the years to come, something which most of them have achieved. As a result, as we enter 2011, a year expected to bring yet more healthy economic recovery for most major economies, but also significant challenges for others (as IMF noted in its end-year report), the world's shipping industry and its leading maritime nation, Hellas, are in a good position to reap the profits.Hellas-based shipping companies have renewed in a large part their fleet of vessels, lowering both their average purchasing value, as well as their age. Lower ship values as much as 50% compared to the pre-crisis levels, meant that 2010 proved to pose a solid opportunity for many companies in the dry bulk sector to add more vessels to their fleet at a lower cost, compared to ships acquired during 2007-2008. This will enable them to increase their profit margins during the years to come, without expecting freight rates to reach levels similar to those of the sector's golden era of 2004-2008. It's a true testament of shipping's growth potential, even as the country is facing its worst financial crisis in decades, a crisis now perilously spreading to other eurozone members as well.
According to a recent report from N.Cotzias Shipping Group, Hellenic ship owners this year have been responsible for 25% of the world's ship purchases. During the period from January of 2010 and up until the end of November, shipowners' deals surpassed 25% of the global total ship transactions, having spent more than 8.29 billion dollars for 281 ships, out of which 221 were dry cargo ships, which comes to show that despite the dry bulk market twists and turns this year, it appears that long-term prospects appear appealing to ship owners, especially when considering current asset values. Hellenic ship owners have bought 25.4% of tanker tonnage equivalent to 60 tankers and 8.319 million tons dwt. The total amount of tankers bought were 394 of a total capacity of 32,757 million dwt this year, said Cotzias. Norwegian owners came in second place in tanker purchasing, having bought 31 new ships and spending $951 million, while Americans climbed at the third place.
Regarding dry cargo ships, Hellenic ship owners maintained the lead over their Chinese counterparts, having added 221 new ships to their fleet (24.6% of total purchases) and sold 161. They have added additional 11.66 million tons dwt capacity, which represents 28.53% of the total tonnage purchased in 2010. The value of the market amounted to $5.41 billion, Cotzias reported. The Chinese added 169 dry cargo ships to their fleet, spending 2.608 billion dollars. The Turks ranked third with 39 new ships since the beginning of the year exhibiting strong growth.
November was strengthened in terms of transactions, as 81 deals of 3.8million tons, worth $1.4 billion took place. Since the beginning of 2010, a total of 911 ships have been sold for about $15 billion, while for the Jan-Nov 2009 period the corresponding amount was 948 ships for $12 billion. Regarding to bulkers, 668 ships with an average capacity of 57,900 dwt and average price of $17 million were sold in 2009. In 2010, 570 ships were sold of an average capacity of 60,500 dwt and average price of $26 million.Supply-wise, the number of ships and amount of deadweight in the orderbook has been stable throughout the last two months. This indicates that orders are placed at the same pace that ships are being delivered. In particular, dry bulk owners have not hesitated to rush back to the yards to order new vessels. This happens only one year after owners rushed to the yards for cancellation inquiries and postponements request to do whatever it would take to avoid the once ordered vessels from being built or delivered on time.According to the report, the active fleet has grown by 14.2% so far in 2010, caused by deliveries of 67 million DWT in the form of 818 new built vessels offset by just 5 million DWT being demolished. From the beginning of the year to early December, deliveries in Capesize segment amount to 168 ships comprising 30.2 million new DWT, resulting in an increased fleet size of 19.5% so far in 2010. At the beginning of 2009, 823 Capesize vessels were active, less than two years later that number has grown to 1123 vessels – a fleet increase in DWT of 42% in less than two years. Despite a large number of deliveries in 2010 the orderbook to active fleet ratio remained as high as 53% by end-November.In terms of demand it remains strong in volumes with European trades picking up, thus acting as a supplement to Asian demand. BIMCO recently said that volumes are set for 7% growth in 2011 following this year's 9% growth. During the 2nd half of 2010 Capesize rates have been increasingly volatile and running their own show, while smaller segments have been much calmer, with rates staying quite firm but with a slightly downward tendency over recent months. Capesize rates increased more than 200% from July to October only to weaken once again as Chinese iron ore demand is levelling out going into the Winter season and lower steel production, but also due to a massive inflow of new Capesize vessels, which is constantly reminding owners that Capesize earnings cannot defy gravity forever."Thus BIMCO reiterates its forecast of increasingly volatile Capesize freight rates movements going forward. Meanwhile, the smaller segments are predicted to continue along the recent trend as being less correlated with Capesize rates but also remain in semi-depressed condition, with Handysize trading in the intervals between USD 10,000-15,000 per day with Supra and Panamax trading in USD 15,000-20,000 per day for the coming months. An influx of new tonnage into all segments is expected to limit the upside in freight rates" concluded BIMCO's analyst Peter Sand.We, the team at Hellenic Shipping News Worldwide have extensively brought you all the news you needed to know to stay afloat all these past years we've been serving the maritime community. Our pledge to you, our 20,000 and more daily readers is that we will continue to do so in 2011 the years to come as well. We wish you all and your families all the best for 2011. Have a great year!
This news 25295 hits received.