2010: A brief flashback on shipping
2010 was, perhaps, not a vintage year for shipping, although it might have been a good deal worse.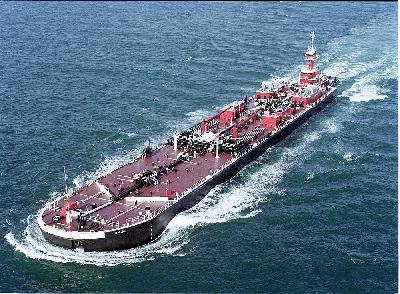 2010 was, perhaps, not a vintage year for shipping, although it might have been a good deal worse.
The great engine-room of China continued to drive away, filling outbound containerships and inbound bulkers, while cold weather promoted the employment of tankers.
Cost cutting paid dividends, sometimes literally. Some nifty footwork by owners managed to postpone, convert or even cancel orders which had been issued in the heady days before the crash.
We are not out of the economic woods yet, by a long chalk, but once again, the flexibility and good management of shipping people has contributed to some sort of modest recovery. Freight rates for most sectors reflect the overhang of tonnage, and point to the need for some brisk recycling in the short term.
There is no arguing with figures!It was the Year of the Seafarer and this surely was something to celebrate, although the spotlight still shone on people in an essential occupation who, nonetheless, were accorded a lot less respect than they deserved. Perhaps the YOTS nevertheless served to emphasise the need to put right so many of the current wrongs such as criminalisation, denial of shore leave, and the need to make this important job more of a career with prospects. And while the BIMCO/ISF manpower update might have been less frightening than had been anticipated, there are lessons for all in the need to address qualitative, as much as numerical problems that lie ahead, if the fleet is to be manned with the technically advanced seafarers it needs.Throughout the twelve months that have passed, the plague of piracy has continued unabated, with no sign of the political settlement and stabilisation that will stop the frequent outrages in the Somali Basin.
The Best Management Practices and the naval presence are both effective, but the Indian Ocean is a big place and the fact that more than 500 seafarers spent this Christmas in captivity on the wild Somali coast is not a good advertisement for civilised 21st Century values.
There is also a serious risk that while navies worry about their costs, the fact that piracy remains a threat as long as there is political instability does not seem to register with the wider public or press, who need to communicate their concerns to politicians if we are to see the action to which those on the receiving end of piracy are entitled.On the environmental front, it was a year between the wild expectations of Copenhagen and the rather more measured hopes for Cancun.
It was also a year when there was rather more questioning of the so-called "scientific consensus" on AGW and the hysteria over "carbon". But it is also difficult to avoid the conclusion that the shipping industry is regarded as an easy target for those who wish to impose "targets" of their own for emission reductions, as ferry operators contemplate a huge increase in their costs that will surely force a lot of traffic back onto the roads, all for the sake of environmental zeal, and little understanding of the consequences of regulatory changes.So thank goodness for the hard work of those on the technical front of the industry, who are busily producing new ideas for more sustainable ships that will combine great efficiency gains through advances in hulls, propulsion systems, coatings and operational improvements.
The shipping industry is often thought to be "conservative" but history informs us that it has never been slow to adopt innovation, when it offers economic advantages. So let us look forward to this coming challenging year with hope and expectation rather than apprehension! A very Happy and a Prosperous New Year to all.
This news 15247 hits received.