Shipbrokers kick off a bullish fourth quarter with prices on the rise
FOURTH quarter sales of second-hand containerships picked up in the first week October, according to Alphaliner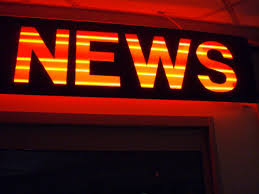 FOURTH quarter sales of second-hand containerships picked up in the first week October, according to Alphaliner.

Cyprus Maritime is believed to have purchased two 2003-built 6,500-TEUers from NYK, the NYK Aphrodite and her sister vessel NYK Artemis. The ships are due to go on charter to MSC.



Braemar ACM puts a price of around US$13 million per ship, suggesting there has been significant softening in prices for the 6,500-TEU segment of late, reported Singapore's Splash.



Advanced Shipping & Trading and Intermodal both reported a deal in which Japanese owner Nissen Kaiun bought two 2012-built 13,092-TEUers, the Maersk Edirne and the Maersk Eureka from Maersk for a price of $46 million each. The two vessels will be chartered back to Maersk.



Activity was even more pronounced in the dry bulk sector, where prices for panamaxes and supramaxes were firming up.



Multiple shipbroking houses including Allied Shipbroking, Banchero Costa, Intermodal and Lorentzen & Stemoco reported the sale of the 2015-built 63,500 dwt ultramax bulker Saga Baylorcom. The Chinese-built vessel was sold by JP Morgan to Greek owner JME Navigation for a price of $22.5 million. .



'On the tanker side, a relative gear up in activity was also noted.. This can be seen as mere reflection of a very active VLCC market. This gear up is unlikely to drive any excesses in terms of pricing,' Allied Shipbroking said.


This news 562 hits received.