Shenzhen Qianhaiwan Free Trade Port readies as LCL transshipment hub
THE Shenzhen Qianhaiwan Free Trade Port that is operated by China Merchant Bonded Logistics (member of China Merchants Port Holdings) has set its sights on becoming the next less-than-container load (LCL) consolidation transshipment hub in Asia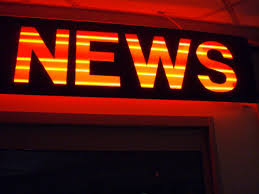 THE Shenzhen Qianhaiwan Free Trade Port that is operated by China Merchant Bonded Logistics (member of China Merchants Port Holdings) has set its sights on becoming the next less-than-container load (LCL) consolidation transshipment hub in Asia.

This comes as JNC Line (S) Pte Ltd has entered into a memorandum of understanding (MOU) with China Merchant Bonded Logistics (CMBL) to partner with FS International Hong Kong to establish a Multi-Country Consolidation (MCC) service platform (Fox Service Limited) at the Qianhaiwan Free Trade Port.



CMBL manages the warehouse facilities at the Qianhaiwan free trade port where it has a 12,000-square metre container freight station (CFS), support from customs and provides a platform for international LCL consolidators. From the port, the company performs MCC transhipment, direct import/export deconsolidation and consolidation services.



Port activities are expected to increase in the free trade zone due to shippers and consignees in South China having access to direct import and exports services via this port in Shekou which offers 170 vessel sailings per week by major carriers.



One advantage of using the free trade port is that direct shipments to the port will not have to pay a cargo duty. The MCC services offer the fastest transit time for shipment to and from Qianhaiwan port, which provides fast customs clearance.



The Qianhaiwan MCC platform is one of the main government-backed projects in Guangdong province (Experimental Plan of Intensive Co-operations in The Greater Bay Area) at present that is part of the Greater Bay Area, a master plan to integrate Hong Kong, Macau and nine cities in southern Guandong province through a strong network.


This news 31988 hits received.