Salvors do not have capacity to salvage today's mega ships: Insurer
TODAY's salvage industry does not have the capacity to deal with accidents involving a fully laden 22,000-TEU ships, says a marine insurer, reported London-based Tug Technology & Business.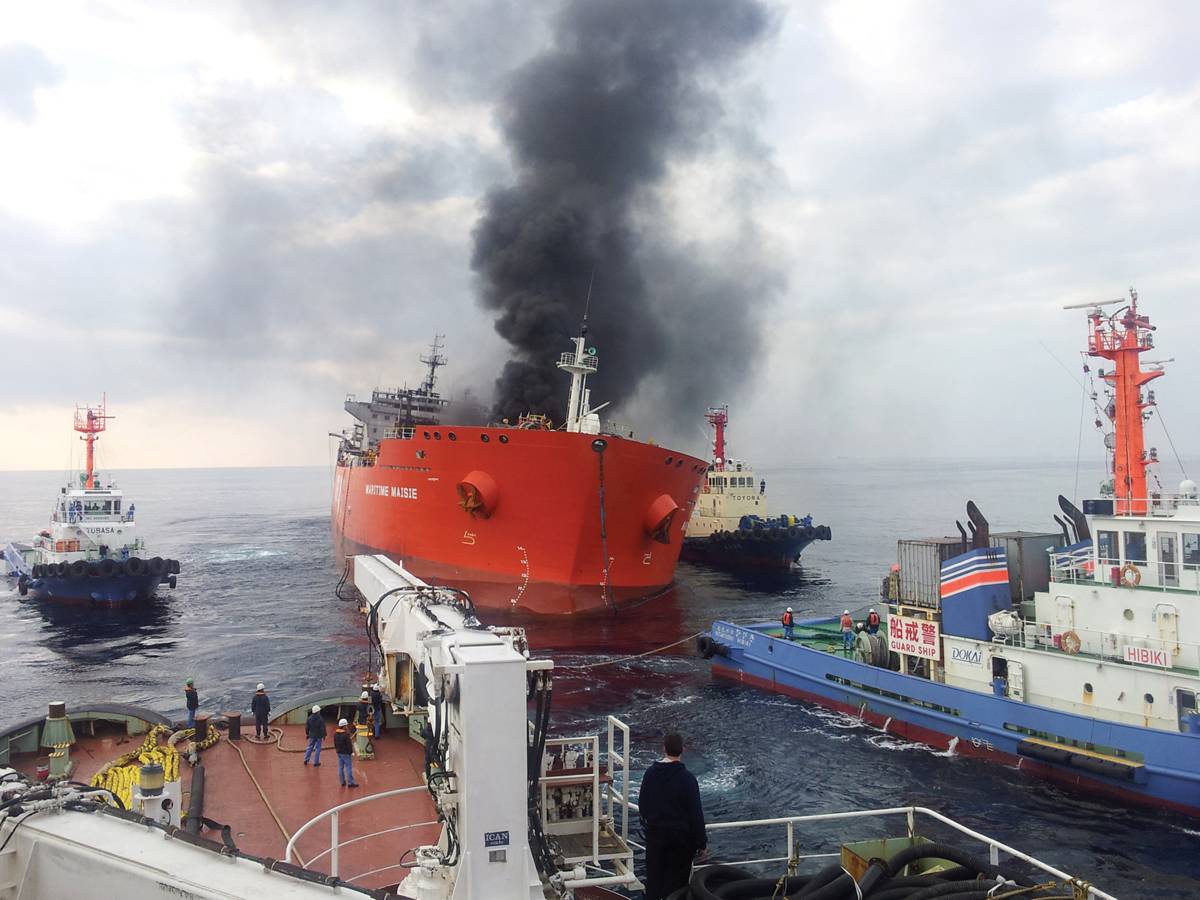 14 September 2017 - 20:00 - Update: 15 September 2017 - 17:09
"Our needs are not matched by existing salvage capabilities. We need greater investment in salvage and we need to address the root cause of these problems," said AmTrust at Lloyd's head of marine Peter Townsend.

Highlighting the risk of groundings and cargo loss from big containerships, Mr Townsend said today's vessels are more than 50 metres high, 350 metres long and nearly 60 metres wide and a challenge to salvage.

Mr Townsend spoke of last year's grounding of the 19,000-TEU CSCL Indian Ocean near Hamburg, recalling that 6,500 tonnes of bunker fuel was discharged from that ship, and the Elb River needed dredging and that 13 tugs were used to haul the ship out of danger in a six-day operation.

Then there was the 10,500-TEU CSCL Jupiter outside of Antwerp last month when 10 tugs were needed to move the ship off the seabed.

"This was a soft grounding. Tugs got this ship off the seabed, but it was a close shave," Mr Townsend said.

Tug Technology & Business highlighted how CSCL Jupiter left a berth between Saftingen and Lilo on Antwerp's northern outskirts, rounded two bends in the Scheldt before going off course and grounding.

Another big problem is getting cargo off a mega ship before salvage actually begins. A hard grounding, such as the recent 2,190-TEU Kea Trader accident in the Pacific, show there is need to remove containers in some accidents.

Mr Townsend worried that there is not enough crane capacity to remove all containers from a 22,000-TEU ship. "They may get the deck containers off, but may not get all the cargo out of the hold," he said.
This news 4099 hits received.