Russia's soaring box traffic slows, but still retains double digit growth
SOARING Russian container traffic of recent years has slowed from 11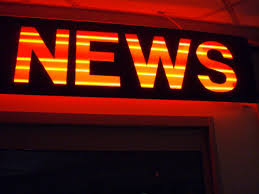 SOARING Russian container traffic of recent years has slowed from 11.6 per cent year on year to 2.5 million TEU in the first half compared to 15.3 per cent growth last year, according to the Association of Russian Commercial Sea Ports.

Russian ports are now recovering from low base numbers when box volumes fell 25.4 per cent in 2015, in a period of tit-for-tat economic sanctions and a much devalued rouble, resulting in a 28.5 per cent decline in imports.



Imports are now up 11.8 per cent to 1.1 million TEU while first half growth last year soared at 17.3 per cent. Exports were up 11.9 per cent to 1.06 million TEU, but fell short of the previous growth in 2017 of 15.4 per cent.



This year's laden export boxes increased 14 per cent (655,200 TEU) rising 9.6 per cent (410,400 TEU), quite the reverse of last year's first half whereas in H1 2017 the tendency was the opposite when laden export boxes were up 8.7 per cent while empties shot up 26.1 per cent.



The slowdown was noticeable in all Russian harbours, except in Baltic ports reported Port.Today of Malaga, Spain. St Petersburg and the nearby ports handled 1.25 million TEU, up 12.5 per cent to H1 2017, whereas last year the rise was just 9.5 per cent.



This increase was attributed to a strong growth of exports, up 19.4 per cent and rising imports, up 11.7 per cent. The Big Port of St Petersburg handled almost half of the country's traffic - 1.09 million TEU, up 13.7 per cent.



Russia's Far East ports, which last year demonstrated the highest increase of all Russian ports, up 26.4 per cent to 683,570 TEU, now handled 777,900 TEU in the first half, a rise of 13.8 per cent.



Last year's growth in Russian Far Eastern ports was achieved through an import surge rocketing 44.6 per cent, but this year the rise in import traffic is rather less, but up 15.9 per cent to 240,800 TEU.



The Black Sea ports grew in January-June 2018 by 6.8 per cent (429.99 TEU) while last year's growth was 17.3 per cent.


This news 765 hits received.