Quebec City appoints ex-Prince Rupert boss to run its new box terminal
THE Port of Quebec City is pushing forwards with its plan to build a C$400 million (US$309 million) container terminal to attract mega ships of up to 15,000 TEU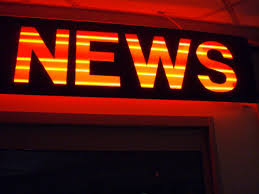 04 September 2018 - 19:00
THE
Port of Quebec City
is pushing forwards with its plan to build a C$400 million (US$309 million) container terminal to attract mega ships of up to 15,000 TEU.
The Quebec Port Authority (QPA) says that starting from early 2022 the new terminal will be able to offer shippers moving goods to and from the Great Lakes region and US Midwest with cheaper transits than those afforded by the Port of Montreal, which can only accommodate 5,000 TEU vessels.
However, analysts and the Maritime Employers Association have warned that the new facility would take away business from Montreal port and have questioned its need given Montreal's steady growth and ability to meet the requirements of shipping lines, reported IHS Media.
Don Krusel, who led the
Prince Rupert Port Authority
for 25 years, has been appointed the managing director of Quebec's project to develop the new container terminal.
The QPA chose Mr Krusel owing to his experience in helping to transform Prince Rupert from a fishing village and bulk shipping port to a major container force for Canadian shippers and US beneficial cargo owners moving goods in and out of the Midwest.
The Quebec project is one of several proposals designed to handle Canada's growing cargo volumes, including new terminals in Montreal and Halifax and proposed greenfield ports in Melford and Sydney.
Speakers at the JOC Canada Trade Conference in Toronto in June raised concerns that without a central strategy to shape the growth of Canada's east coast ports, the modest funds available would be diluted, muting the impact of any capacity expansion.
This news 867 hits received.