Qatar's passenger numbers fall, but air cargo gains soar
QATAR's Hamad International Airport has enjoyed record air cargo volumes despite falling passenger numbers because of a dispute and economic blockade by its Arab neighbours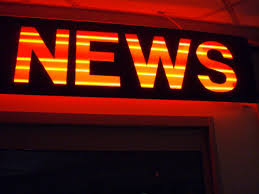 QATAR's Hamad International Airport has enjoyed record air cargo volumes despite falling passenger numbers because of a dispute and economic blockade by its Arab neighbours.

The closure of the tiny emirate's only border with Saudi Arabia has led to an airlift which produced 10 per cent more air freight year on year in the first quarter, reports Bloomberg.



The air freight surged has been led by imports from Turkey, Iran, Morocco and Australia, said Badr Mohammed Al Meer, the airport's chief operating officer.



Mr Al Meer also said Hamad airport is also pressing on with plans to double cargo capacity to three million tons a year by 2020.



Meanwhile, passenger numbers slid 11 per cent to 8.73 million and the number of aircraft takeoffs and landings dropped 17 per cent to 52,200.



Qatar Airways, now the world's second biggest cargo carrier, has 23 freighters, all of them wide-bodied, and in April placed on order for five more Boeing 777Fs each with a capacity of 102 tons and worth US$1.7 billion collectively.



The specialised fleet serves 60 destinations, while the carrier's 200 passenger planes transport so-called belly freight to a further 150 locations.



Qatar Airways has stopped flights to 19 cities in Saudi Arabia, the UAE, Bahrain and Egypt as a result of curbs imposed a year ago by the countries over the super-rich countries alleged funding of terrorism and its links to Iran.Qatar denies the charges.



Flights to South Africa can now take an extra 75 minutes, while timings to some locations in Europe and the Asia-Pacific take longer, Mr Al Meer said.



Qatar has also attracted extra flights from India and Gulf states Kuwait and Oman, which remain on good terms with the beleaguered country.


This news 1223 hits received.