Q1 cargo volume growth at Chinese ports falls 4pc to 3 billion tonnes
WHILE major international ports have witnessed a 3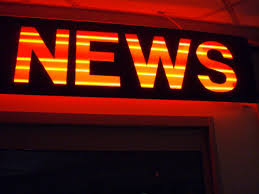 WHILE major international ports have witnessed a 3.4 per cent growth in cargo throughput in the first quarter of the year compared to the same period in 2017, Chinese ports on the hand have seen volume growth fall 4.1 per percentage points to 3.1 billion tonnes.
According to the Shanghai International Shipping Institute's (SISI) latest Global Port Development Report for Q1 2018, the throughput growth at Chinese ports was the lowest since the fourth quarter of 2016. Among the segments, domestic trade was relatively worse hit, falling 5.8 percentage points as policy adjustments and a high base from the robust growth in the first three quarters of last year weighed on the figures.
But international trade throughput remained relatively stable, with Chinese ports handling 1.0 billion tonnes, an increase of 5 per cent year on year, report UK's Seatrade Maritime News.
Among Chinese ports the continuing rise of the southern ports remains on trend, with Port of Guangzhou seeing a spectacular 11 per cent rise in throughput to jump one place to the fifth largest port in terms of cargo throughput while Port of Qingdao, which saw almost flat growth dropped down to sixth place from fifth previously. Port of Tianjin, previously a key port in the Bohai Rim region, saw throughput plunge 7 per ent, dropping it two places to ninth and fellow northern Port of Dalian dropped to the bottom of the top 10 port rankings with its 4 per cent fall in throughput.
Global container trade volumes showed stable growth momentum, rising 6 per cent to 77.2 million TEU. Among the major global terminal operators, all except
Cosco Shipping Ports
saw slower growth, SISI said.
In the first quarter, Cosco Shipping Ports saw total container throughput rise 14.7 per cent to 22.7 million TEU. In contrast, most major US container ports saw slower growth, hindered by seasonal adjustment in the first quarter, flagging consumer spending and protectionist policies.
Throughput of major container ports in the Americas grew just 4.8 per cent to 8.3 million TEU in the first quarter. Among the major ports, only Port of Long Beach and Port of Santos saw good growth while throughput at Port of Vancouver, Port of Virginia and Port of Montreal saw a slight increase, and those of Port of Los Angeles, Seattle-Tacoma and Houston all suffered declines.
Overall global dry bulk throughput surged as industrialisation of emerging markets and developing economies accelerated and infrastructure development boomed in the Asean economies, SISI noted.
In liquid bulks, the world's major ports were polarised, as Asian storage and refining hubs such as Singapore and Korea saw declining throughput while China and Europe continued to see growth.
This news 970 hits received.