PSA's box terminal at JNPT raises crane fleet to 27 to boost efficiency
PSA's new flagship Bharat Mumbai Container Terminals (BMCT) that opened in February at India's Jawaharlal Nehru Port Trust (JNPT) with an annual container handling capacity of 2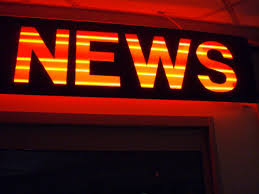 06 September 2018 - 19:06
PSA
's new flagship
Bharat Mumbai Container Terminals
(BMCT) that opened in February at India's
Jawaharlal Nehru Port Trust
(JNPT) with an annual container handling capacity of 2.4 million has added nine rubber-tyre gantry cranes (RTGs), raising its total number to 27.
The new cranes are expected to progressively become operational at the end of this month and another batch of nine cranes are scheduled for delivery in early October, which will complete the first phase of BMCT's RTG deployment programme with 36 cranes, reported IHS Media.
With the additional RTGs in place, BMCT's yard and intermodal rail operations are expected to gain more speed at a critical time when authorities at JNPT are working hard to reduce cargo dwell times.
The Singapore-based operator is hoping that the equipment boost will support efforts to attract more customers on the strength of productivity superiority - which officials currently put at an average of 100 container moves per hour for each vessel call - a figure that has risen at times to 140 moves per hour.
The Swahili Express (SWAX) - a joint loop between CMA CGM and Emirates Shipping Line in the India-Africa trade - and the Europe-Pakistan-India Consortium 2 (EPIC2) - a vessel-sharing agreement between Hapag-Lloyd, CMA CGM and Hamburg Sud - have regular, fixed-day weekly calls at BMCT.
'The arrival of the new equipment coincides with the steady volume growth of BMCT,' the new concessionaire stated. 'To date 11 different vessel operators have called at BMCT and we look forward to welcoming new services in the future.' As of August, the terminal has handled 150,000 TEU.
The terminal operator has already installed nine super-post-Panamax ship-to-shore cranes, out of the 12 planned to be installed in stages as part of the phase I development, which includes a berth length of 3,281 feet, a 90-hectare storage yard with 9,336 ground slots, four rail-mounted gantry cranes and 324 reefer slots.
This news 1026 hits received.