Prince Rupert reaps benefits from quicker access to N American midwest
CANADA's port of Prince Rupert saw its first-half container throughput shoot up by 19 per cent thanks to its rapid rail connection to the North American midwest and its comparatively shorter route to East Asian ports that shaves days off total transit times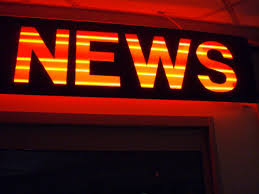 CANADA's
port of Prince Rupert
saw its first-half container throughput shoot up by 19 per cent thanks to its rapid rail connection to the North American midwest and its comparatively shorter route to East Asian ports that shaves days off total transit times.
Shanghai is 1,200 kilometres closer to Prince Rupert than to the Los Angeles/Long Beach port complex, which translates into 60 hours' less transit time at 20 knots. Upon arrival, import boxes can be loaded onto a
Canadian National (CN)
Rail train for transport to points east and can reach Chicago within 90 hours, The Maritime Executive of Fort Lauderdale, Florida, reported.
To meet strong demand, Prince Rupert and operator DP World plans to add 22 acres to the port's Fairview container terminal by 2022, raising throughput capacity by one-third. The railway operator also plans to spend US$260 million this year to boost capacity across British Columbia. The improvements include four new passing sidings and three siding extensions between Prince Rupert and Alberta.
The Northwest Seaport Alliance - the joint venture of the ports of Seattle and Tacoma - claims to be losing market share to Prince Rupert and Vancouver, BC, because of the low cost of CN Rail's connections to the midwest. The CN rail link is reportedly hundreds of dollars per container cheaper than comparable BNSF and Union Pacific rail routes departing Puget Sound terminals.
This news 1314 hits received.