Prince Rupert plans to raise capacity by 33pc to 1.8 million TEU
CANADA's port of Prince Rupert plans to further expand its Fairview container terminal to boost its annual throughput capacity by 33 per cent to 1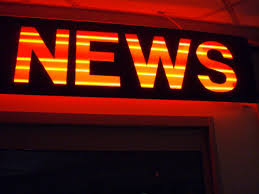 CANADA's
port of Prince Rupert
plans to further expand its Fairview container terminal to boost its annual throughput capacity by 33 per cent to 1.8 million TEU in a bid to raise its market share in North America's competitive Pacific northwest region.
Scheduled for completion in 2022, the 22-acre expansion will heat up the battle for market share with Vancouver and the
Northwest Seaport Alliance (NWSA)
of Seattle and Tacoma. Prince Rupert last year increased its regional market share 0.7 point to 12 per cent. Vancouver's share rose 0.4 point to 48.5 per cent and the NWSA's share declined by 1.1 points to 39.5 per cent, according to PIERS.
The expansion of the container yard at Prince Rupert will be complemented by an expansion of on-dock rail capacity. This is crucial for a port whose traffic moves almost 100 per cent by rail. The port will add 6,680 feet of working track for a total of 24,680 feet. Canadian National Railway (CN) is the only railroad to serve the port, reported IHS Media.
CN is moving forward with investments in assets and infrastructure, interim CEO Jean-Jacques Ruests said. 'Together with our supply chain partners, this expansion, combined with CN's investments in British Columbia and across its rail network, positions us to drive this unique trade gateway success story forward.'
Prince Rupert's container volume was up by 18.7 per cent in the first quarter to 174,987 TEU compared with a year earlier. Prince Rupert increased its cargo volume last year by 28 per cent compared with 2016 to 926,540 TEU.
The other ports in North America's Pacific northwest gateway also are expanding their infrastructure and modernising their terminals to accommodate growing container volumes.
Vancouver will expand its Deltaport and Centerm terminals by adding 1.2 million TEU annual capacity to Canada's largest container port. Vancouver plans to build a three-berth facility at Roberts Bank. That project, planned for the mid- to late 2020s, will add annual throughput capacity of 2.4 million TEU.
Seattle and Tacoma are engaged in terminal modernisation and process improvements designed to enhance efficiency and increase cargo velocity. The two ports are concentrating on a strategic effort to re-engineer the port complex, with the long-term goal of reducing facilities from eight to probably four large, modern, more efficient terminals, according to CEO John Wolfe.
This news 1064 hits received.