Positive outlook for global air argo market
CONFIDENCE in the air cargo market and concerns over tight capacity at peak periods are top of mind issues for charter operators with forwarders looking to sign longer-term charter contracts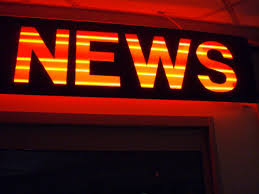 CONFIDENCE in the air cargo market and concerns over tight capacity at peak periods are top of mind issues for charter operators with forwarders looking to sign longer-term charter contracts.

Although first-quarter demand for air freight fell below that of the first three months of last year, according to the International Air Transport Association (IATA), regional director of Asia Pacific for Air Charter Service Stephen Fernandez said market sentiment has improved alongside growing demand for capacity, reported IHS Media.



'With people holding positive expectations of the future it has lowered the perceived risk associated with securing long-term charter programmes and so we've seen somewhat a return to how things were pre-2008,' he said.



The demand that overtook supply and gave the air cargo providers a positive 2017 continued into the first quarter, with the Air Charter Service Group reporting good business in the January through March period.



'In the first quarter of the year we saw a 33 per cent increase in cargo charter numbers on the previous year - we arranged 1,048 contracts, compared to 790 during the same period last year,' said cargo director Dan Morgan-Evans.



'When you bear in mind that 2017 was our record year across all divisions and exceeded even our wildest expectations, the growth shown so far this year is even more remarkable.'



Strong though the first quarter was, it was significantly less than the peak fourth quarter demand that was in the double digits. During the last two months of 2017, shippers needing air cargo services were forced to pay sky-high freight rates as restocking and e-commerce demand saw capacity drying up.



Fearing a similar situation in 2018, there is rising demand to lock in space over a longer period.



'Most of the good deals to be had at the beginning of the year for peak only or year-long programmes have already been snapped up,' Mr Fernandez said. 'My advice to shippers who for one reason or another must transport large volumes on time, on specific dates during the peak, is that if they want to guarantee they have that capacity without paying multiples on what it would cost right now is to book sooner rather than later.'



While the air cargo environment this year has created an opportunity for forwarders holding capacity through charter contracts signed earlier in the year 'to make a fortune,' Mr Fernandez said with the era of low interest rates and cheap money coming to an end it was difficult to predict how expectations would hold up into 2019.



According to Freightos data, this is the 10th straight week air freight spot rates have come in at US$2.90-5.00 for China-US (average general rates and average express rates), $2.80-4.50 for China-Europe, and $1.80-2.70 for Europe-US.



One carrier that is brimming with positivity for 2018 is leasing and charter operator Atlas Air, which has just come off a solid first quarter and is predicting an even brighter future. In an earnings call, Atlas Air CEO Bill Flynn reported significant first-quarter earnings growth and said the carrier was increasing its full-year outlook.



'We are operating in a strong air freight environment and growing global economy,' he said in the call, transcribed by Seeking Alpha. Mr Flynn said demand for Atlas aircraft and services would see cargo volume grow by 19 per cent, with net income rising more than 30 per cent year over year.



Taking a longer view, steadily increasing volume from the e-commerce and pharmaceuticals sectors is starting to look sustainable, and IATA said the outlook for air freight over the next five years would be supported by a brighter economic and trade backdrop than what was seen between 2012 and 2017.



IATA has forecast industry-wide freight tonne kilometres (FTKs) to grow by 4.9 per cent on average over each of the coming five years.


This news 1380 hits received.