Port Operations Certificate Program
Turkish Arkas Academy is offering a "Port Operations" Certificate program with the goal of passing on the achievements of Marport to students at Bilgi University.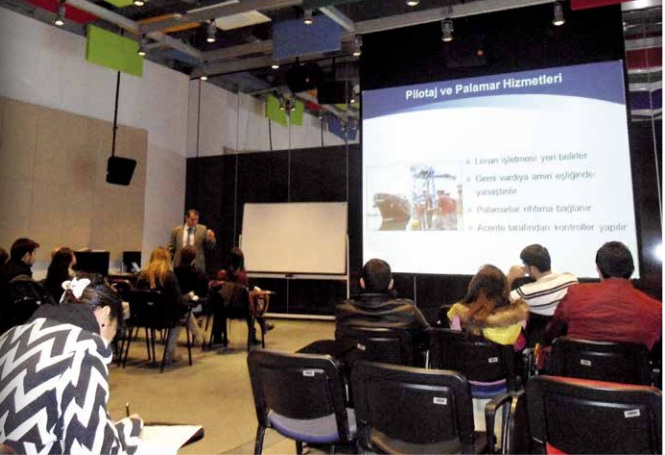 Thanks to support from Arkas Academy, Bilgi University is able to offer a new certificate program to its students.
Marport has been added to this program, which was established to introduce third and fourth year university students to leading corporations in various sectors and so they could gain experience from real-life situations.
As Turkey's first private container port, Marport today handles more cargo than any other port in Turkey. Marport is a success story in the port operations sector, and is participating in this certificate program in order to help increase the number of qualified employees in the sector.
Since it is aware that port operations is a large sector in today's world, Bilgi University approached Arkas Academy about a partnership and decided to take the training modules for port operations that have been prepared for Arkas employees and offer them to its students as part of the Bilgi University certificate program.
A total of 42 students from fifteen different departments in Bilgi University participated in the four-week program, which started in December.
During this program, Marport managers who are also trainers at Arkas Academy presented sessions on transportation, container transportation and the changes in commerce and ports due to the use of containers. The courses included the following topics: Containers and their Types, Port Equipment, Processes (Import - Export - Transit), general port operations (Vessels, Site Layout, Warehouse, CFS and Gate Operations, Planning, Commercial Fee Schedule). Now that this cooperation has been established between Bilgi University and Arkas Academy, plans
This news 6608 hits received.