Port of Colombo takes the crown as fastest growing among top world ports
SRI Lanka's port of Colombo handled 3,415,298 TEU in the first half of the year, a year-on-year increase of 15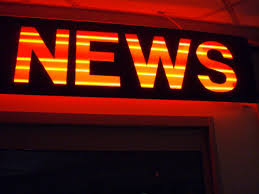 17 September 2018 - 19:06
SRI Lanka's port of Colombo handled 3,415,298 TEU in the first half of the year, a year-on-year increase of 15.6 per cent that has made the gateway the fastest growing container port out of the world's 30 largest ports, according to Alphaliner's Monthly Monitor.

In second place on the ranking is Singapore which saw its H1 throughput rise 11.6 per cent to 18,021,268 TEU. In third place is Guangzhou with an 8.6 per cent rise to 10,543,400 TEU.



Antwerp, Belgium came in fourth with 8.3 per cent growth to 5,567,905 TEU, and the Chinese port of Xiamen was ranked fifth with its container volume up 7.6 per cent over 2017 to 5,165,600 TEU.



The world's leading port of Shanghai handled 20,506,800 TEU over the first six months of the year after its volume rose by 4.6 per cent, reported Port.Today, Malaga, Spain.



Spain's port of Barcelona emerged as Europe's fastest growing port, registering 18 per cent growth over the reporting period with its box traffic reaching 1.6 million TEU.



However, the port did not make the ranking because it is not listed among the world's top 30 container ports whose first-half throughput exceeds three million TEU.


This news 811 hits received.