Port of Chennai cuts transshipment rates 70pc as Delhi ends cabotage
THE Port of Chennai the biggest on India's east coast, has slashed rates for short-sea feeder transshipment cargo in response to New Delhi's decision to end restrictive cabotage rules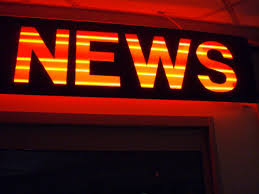 THE
Port of Chennai
the biggest on India's east coast, has slashed rates for short-sea feeder transshipment cargo in response to New Delhi's decision to end restrictive cabotage rules.
In a trade advisory, the port trust this week announced substantial tariff reductions for domestic and foreign ocean carriers handling export-import containers for transshipment, reported IHS Media.
Shortsea carriers, operating exclusively on coastal routes and carrying a minimum volume of 100 TEU of transshipment cargo per voyage, will receive a 70 per cent discount on vessel-related charges for up to 25 calls a year and an 80 per cent concession beyond that number during the year.
Foreign carriers, able to fulfill these conditions, will be allowed a five per cent additional, upfront discount on the current 15 per cent cut in vessel-related charges.
'Cabotage relaxation is expected to bring greater competition to the feeder market and reduce feedering rates, thus encouraging the use of domestic ports and terminals for aggregation and transshipment purposes,' a port statement said.
'This is expected to benefit local importers and exporters as their cost of handling may come down.
'With these measures, it is expected that transshipment of Indian containers, which, at present, is happening through neighboring international ports like Colombo and Singapore, will take place through Chennai port,' the statement said.
With the cabotage law change, implemented May 21, foreign ocean carriers can transport laden export-import containers for transshipment and empty containers for repositioning between Indian ports without special licence - a market long closed to foreign-flagged vessels.
Amid rising container trade and stronger GDP growth forecasts, the government concluded that transshipment operations were causing heavy, extra logistics costs and, in turn, adversely impacting the competitiveness of Indian goods in international markets, besides enormous revenue loss for domestic gateway ports.
Dubai's DP World runs Chennai Container Terminal and Singapore's PSA International's operates Chennai International Terminals with a combined annual capacity of more than three million TEU.
Chennai handled about 1.5 million TEU in fiscal 2017-2018, with April-to-June volume at 412,000 TEU, according to statistics compiled by JOC.com.
This news 1212 hits received.