Port Everglades installs 3 postpanamax cranes with 22-box span
FLORIDA's Broward County Port Everglades is setting up three new postpanamax gantry cranes from Shanghai Zhenhua Heavy Industries Co (ZPMC), with the dock design phase nearing completion, said port CEO Steven Cernak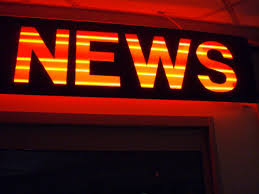 FLORIDA's Broward County
Port Everglades
is setting up three new postpanamax gantry cranes from
Shanghai Zhenhua Heavy Industries Co
(ZPMC), with the dock design phase nearing completion, said port CEO Steven Cernak.
'This is a significant step towards the delivery and installation. Our customers need larger cranes to handle cargo already arriving on larger ships from South America and Europe,' said Mr Cernak.'
ZPMC chairman Zhu Lianyu and ZPMC executives came to meet the port's cargo terminal operators and inspect the progress of improvements to the crane rail infrastructure, already underway on the Southport docks.
Said Mr Zhu: 'We are confident that this cooperation will enhance our relationship and make both of us more brilliant in the future.'
In addition to the three cranes approved for manufacturing, the port has options to purchase up to three additional cranes over the next five years.
The cranes will have the ability to handle containers stacked eight containers high and 22 boxes abeam. Port Everglades' existing seven gantry cranes in the Southport area, where most containers are handle can stack six high and span 16 abeam. The new cranes can lift 65 tons against the 46.5-ton capacity of the old ones.
The cranes are part of the biggest port expansion in its history, which includes lengthening the Southport Turning Notch from 900 feet to 2,400 feet to allow for up to five new cargo berths.
This news 1040 hits received.