Pirates nab 12 seamen on board Swiss ship in Nigerian waters
TWELVE out of 19 crew members were recently kidnapped by pirates in Nigerian waters from a Swiss merchant ship laden with wheat as it travelled between the capital Lagos and the city of Port Harcourt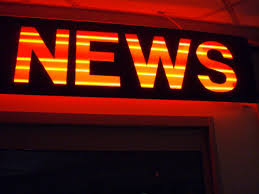 26 September 2018 - 19:00
TWELVE out of 19 crew members were recently kidnapped by pirates in Nigerian waters from a Swiss merchant ship laden with wheat as it travelled between the capital Lagos and the city of Port Harcourt.

The vessel's operator Massoel Shipping said the attack happened 45 nautical miles southwest of Bonny Island, reported Reuters.



'The company is working with the authorities and specialists to secure the speedy and safe release of those being held,' Massoel Shipping said in its statement that did not give details about the crew's nationalities.



Switzerland's foreign ministry said it had learned from the company that none of the crewmembers were from Switzerland.



Nigeria's navy and maritime police said they were unaware of the kidnapping and would investigate.


This news 788 hits received.