The Italian Navy chased off a group of pirates attempting to the attack a tanker this week in international waters off Benin in the Gulf of Guinea.
The incident took place November 7 when pirates in a speed boat chased the tanker Torm Alexandra. A helicopter crew from the nearby Italian Navy frigate Martinengo was launched and upon arriving on scene found a pirate skiff with what looks to be about 5 or 6 armed pirates on board.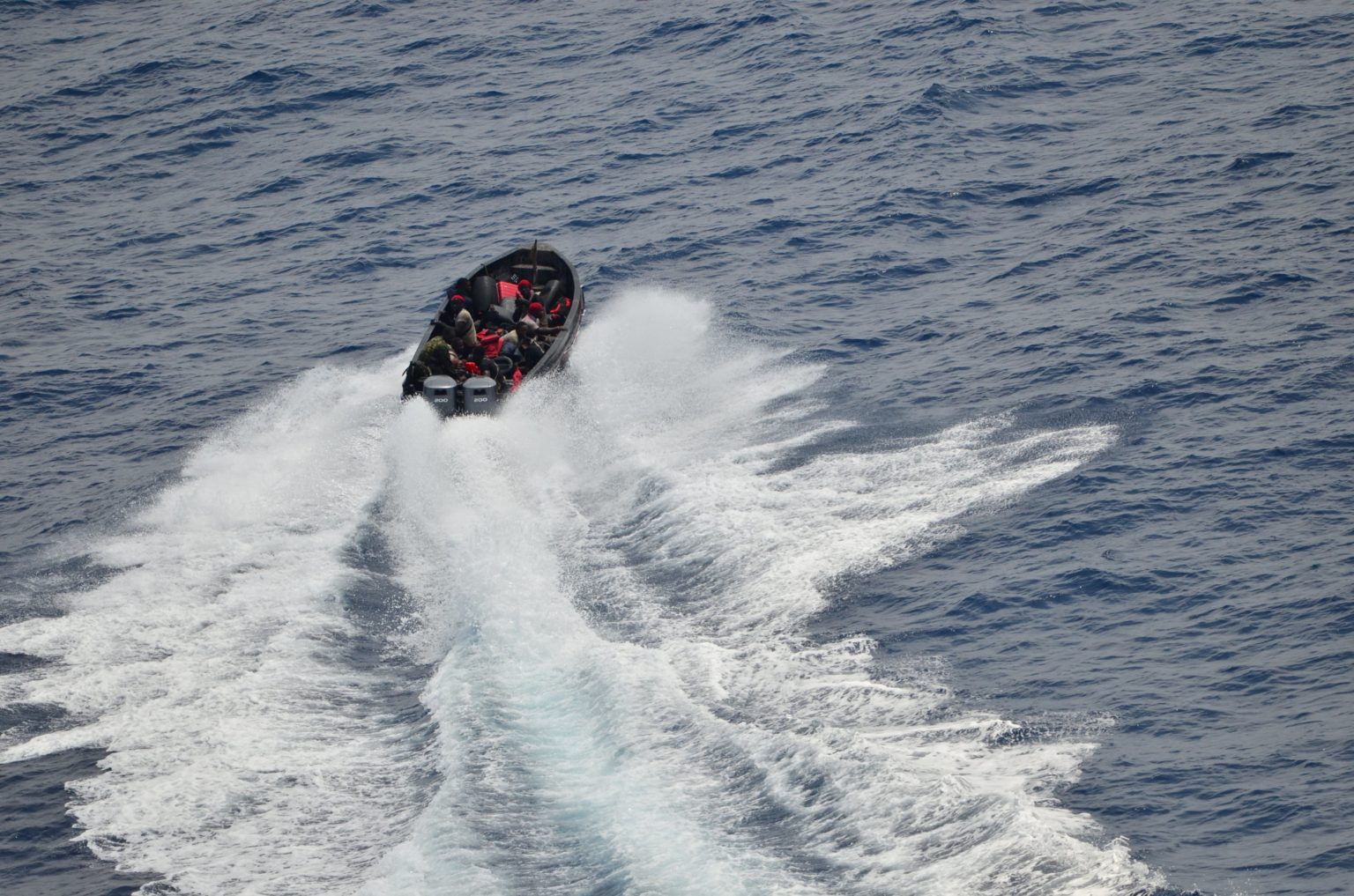 From video released by Italian navy, it appears the pirates were chased away when the Italian navy fired warning shots towards the vessel (skip to 25-second mark in the video below). A navy team then boarded the Torm Alexandra to confirm no pirates were on board as the crew hid in the ship's citadel. No injuries to the crew were reported.



 
Golfo di Guinea #oggi #naveMartinengo ha sventato un attacco di pirati sul mercantile Torm Alexandra.
La nave ha operato in coordinamento con la Marina del Benin che sta tracciando i pirati mentre nave Martinengo sta prestando assistenza al mercantile????https://t.co/xkQrOgoKIX pic.twitter.com/CgQVV7yJ0b

— Marina Militare (@ItalianNavy) November 7, 2020