OOCL H1 volume up 6pc as revenue per box rises 9.6pc
HONG Kong's Orient Overseas Container Line's (OOCL) first half operational update declared a six per cent year-on-year increase in container throughput with revenue per box increasing 9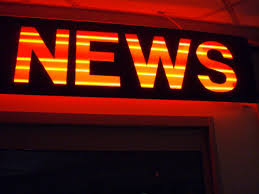 HONG Kong's Orient Overseas Container Line's (OOCL) first half operational update declared a six per cent year-on-year increase in container throughput with revenue per box increasing 9.6 per cent.

OOCL handled 1.69 million TEU in the second quarter, posting 4.6 per cent increase in volume while revenue per box slipped 0.6 per cent year on year.



OOCL's quarterly revenue increased four per cent year on year to US$1.46 billion. But quarterly sales were not as strong in the first half, which saw volumes and per box revenues rise.



With loadable capacity in the company's fleet having increased 4.7 per cent, OOCL said its overall load factor was on par with last year's.



In the second quarter, OOCL said its transpacific volumes increased 7.2 per cent and transpacific revenues were up 11.2 per cent.



Orient Overseas (International) Ltd (OOIL), the parent company of OOCL, has been acquired by a group led by Cosco Shipping.



Cosco and Shanghai Port Group said their offer to acquire OOIL had been accepted by the holders of 616 million OOIL shares, representing 98.43 per cent of OOIL's issued share capital.



OOCL will be maintained as a separate brand. Cosco will own 75 per cent of the company's stock, Shanghai Port Group 9.9 per cent and other companies, including a subsidiary of the world's largest port operator, CK Hutchison, will acquire smaller stakes. Cosco also plans for OOIL to retain its listing on the Hong Kong Stock Exchange.


This news 2265 hits received.