Nippon Cargo Airlines flights resume after probe
NIPPON Cargo Airlines (NCA) will now resume its services tomorrow after grounding all its freighters while checks were carried on aircraft records, reported London's Air Cargo News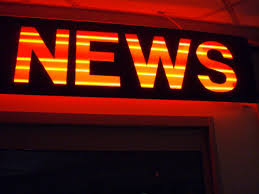 NIPPON Cargo Airlines (NCA) will now resume its services tomorrow after grounding all its freighters while checks were carried on aircraft records, reported London's Air Cargo News.

The airline said that the investigation into JA18KZ - a Boeing B747-8F - has been completed and flights using the aircraft would resume, operating between Narita and Shanghai Pudong.



'The rest of the aircraft operation will resume in sequence as soon as the aircraft safety is confirmed,' NCA said in a short statement.



'We sincerely apologise for the inconvenience and worries that we caused our customers. We will do our utmost effort to check safety for resuming operation as quickly as possible.'



NCA took the step of laying up its freighter fleet of 11 aircraft earlier this month after government inspectors identified an 'inappropriate maintenance record'.


This news 978 hits received.