Nippon Cargo Airlines fleet temporarily grounded
AN error discovered in maintenance records has prompted Japan's Nippon Cargo Airlines (NCA) to temporarily ground all aircraft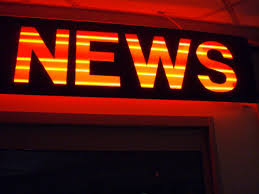 AN error discovered in maintenance records has prompted Japan's Nippon Cargo Airlines (NCA) to temporarily ground all aircraft. The suspension started with flights departing from Narita airport on June 16.

The all-cargo aircraft operator said that an 'inappropriate maintenance record' concerning the lubricating oil supply to the aircraft parts for one of its Boeing 747-8 freighters had been uncovered, reported London's Air Cargo News.



Local reports say government inspectors had identified the 'inappropriate maintenance record' during a probe into the airline's records after it had been found to be negligent in reporting damage to aircraft.



NCA said: 'In an abundance of caution and to ensure the safety of our operation, we decided to temporarily ground all aircraft until all maintenance records have been confirmed appropriate.



'Details are under investigation and we expect at least about one week to confirm the aircraft safety,' adding it will do its utmost 'to check safety for resuming operation as quickly as possible.'



The government inspection was launched on May 22 after damage to aircraft was incorrectly reported by the carrier.



In January a bird strike, which left a 25cm dent on one of its freighters, was reported as a minor repair instead of a major repair 'by mistake.' Another dent that was found in March during pre-departure maintenance was also incorrectly dealt with.



'We are fully co-operating with the investigation and remain committed to improved implementation of safe operating procedures,' the airline said.



The carrier operates three Boeing 747-400 freighters and eight B747-Fs.


This news 1599 hits received.