Namibia's Walvis Bay made-in-China container terminal 85pc complete
THE construction of the new made-in-China Walvis Bay container terminal in Namibia is 85 per cent complete and is expected to open in June, says the African Development Bank, reports Port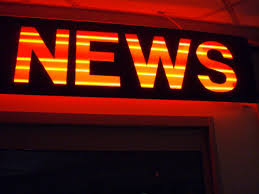 THE construction of the new made-in-China Walvis Bay container terminal in Namibia is 85 per cent complete and is expected to open in June, says the African Development Bank, reports Port.Today of Malaga, Spain.

Doing the work, the China Harbour Engineering Company started the expansion in 2013. Since then CCCC Guangzhou Dredging provided the trailing suction hopper to do the dredging.



Four new quay cranes came from Shanghai's Zhenhua Port Machinery Company (ZPMC) and were delivered in February. The cranes are expected to double capacity from 15 containers per hour to 30 to 40.



Supported by a loan of ZAR2.982 billion (US$300 million) from the African Development Bank, 87.6 per cent of the cost, the Port of Walvis Bay's new container terminal is expected to increase the port's container handling capacity from the current 355,000 TEU up to one million TEU.



The Walvis Bay expansion is expected to benefit not only Namibia, but also Angola, South Africa, Democratic Republic of the Congo, and the land locked countries of Botswana, Zambia and Zimbabwe.



Namibian Port Authority (Namport) said the expansion consists of dredging and reclamation of 40 hectares of land offshore, where a modern container terminal will be built. It will be linked to the existing port by a 106 metre wide solid access causeway also to be reclaimed.



The New Container Terminal will add a new 600-metre quay wall to the existing 1,800 metre berth line and will be able to accommodate two container vessels of 8,000 TEU at the same time.



This will be connected to the existing port's road and rail network, utilities networks as well as communication systems.



The port's existing container terminal will be transformed into a multi-purpose terminal.


This news 1237 hits received.