MSC signs with BoxTech Database to 10 million box mark
ITALIAN-SWISS shipping giant MSC (Mediterranean Shipping Company) has joined CMA CGM and Maersk in signing on to BIC's BoxTech Global Container Database, reports the American Journal of Transportation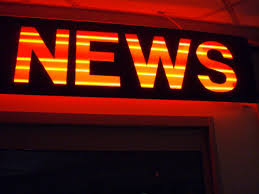 ITALIAN-SWISS shipping giant MSC (Mediterranean Shipping Company) has joined CMA CGM and Maersk in signing on to BIC's BoxTech Global Container Database, reports the American Journal of Transportation.

Now the details of 10 million containers, 40 per cent of the global container fleet, are available to shippers, forwarders, terminals and software service providers.



The MSC fleet upload occurs as BoxTech, the non-profit global container database operated by the Bureau International des Containers (BIC) approaches its second anniversary.



'Transparency and easy, standardised data access are vital to many of the digitalisation efforts underway in the shipping industry,' said MSC chief information officer Andre Simha.



Said BIC secretary general Douglas Owen: 'We are thrilled that the world's three largest ocean carriers have now registered their fleets, thereby helping to make BoxTech a core business platform for shippers, carriers, depots and other parties to use in their day to day operations.



'Sharing data is something that has come slowly in our industry, but we have seen unprecedented cooperation over the past two years and a new openness to the use of common platforms,' Mr Owen said.



Launched in July 2016, there are now more than 1,500 BoxTech users who rely on the central data repository to efficiently obtain technical container details, such as tare weight, size and type, as well as utilising more recently added functions such as verifying ownership status and posting recovery alerts.



Maersk Line and CMA CGM were among the early adopters of these helpful features and have been registering their container sales on the platform since late 2017.



The new features have also proved particularly helpful among users from container leasing companies, making the recovery of units following bankruptcy easier than ever.



To sign up to the BoxTech Global Container Database, or for more information, visit www.bic-boxtech.org.


This news 7340 hits received.