MSC and 'K' Line plan to deal with sulphur cap day January 1, 2020
THE Mediterranean Shipping Co (MSC) and 'K' Line have outlined plans to meet the International Maritime Organisation's upcoming global mandate to reduce sulphur emissions by requiring ships to use marine fuel with a maximum sulphur content of 0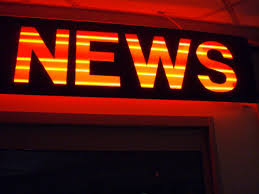 THE
Mediterranean Shipping Co
(MSC) and
'K' Line
have outlined plans to meet the International Maritime Organisation's upcoming global mandate to reduce sulphur emissions by requiring ships to use marine fuel with a maximum sulphur content of 0.5 per cent in international waters.
MSC, which is part of the 2M Alliance with Maersk, plans to fit 29 of its 220 containerships with scrubbers at a Chinese shipyard. In July the company signed a US$198 million deal with Finland's Wartsila for their scrubbers that allows for the burning of lower cost high sulphur fuel.
However, questions have been raised over whether scrubbers will also be a source of sulphur pollution in the ocean. In addition, the availability of high sulphur fuel may be in doubt as more tank storage is given over to low sulphur fuel at bunkering hubs, New York's FreightWaves reported.
Japan's 'K' Line plans to use for its fleet of 324 vessels a combination of low sulphur fuel, sulphur removal equipment and convert ships to run on liquefied natural gas.
Yet engines that are able to run on LNG are comparatively more expensive and the limited supply of alternative fuels at ports will restrict its availability. Furthermore, low sulphur marine fuel is expected to cost double the price of high sulphur fuel by 2020.
'We will proceed on a ship-by-ship basis, aware that we cannot limit ourselves to one particular measure,' the company said in its annual report.
In addition to owning 37 containerships, 'K' Line has 101 dry bulk vessels for carrying ore, coal and grains.
This news 734 hits received.