Most liner companies will switch to LNG to meet new IMO rules: survey
A SURVEY by Deloitte has found that shipping companies prefer to switch to liquefied natural gas (LNG) to comply with the International Maritime Organization's (IMO) stringent new international emissions standards for marine bunker fuels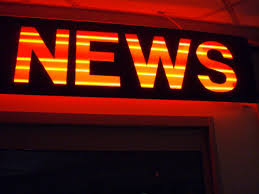 A SURVEY by
Deloitte
has found that shipping companies prefer to switch to liquefied natural gas (LNG) to comply with the International Maritime Organization's (IMO) stringent new international emissions standards for marine bunker fuels.
However, a shortage of refuelling and bunkering infrastructure has been identified as the key barrier to the large-scale adoption of LNG as a transport fuel.
The survey of 80 senior energy industry leaders based in Asia Pacific was conducted at the second annual Deloitte Energy Trading Summit in Singapore.
Survey respondents cited the retrofitting and/or redesign of the existing shipping fleet to accommodate the LNG bunker fuel option as the second biggest barrier to adoption, followed by the price competitiveness of LNG versus liquid fuels.
In spite of the challenges, 68 per cent of those surveyed said if the marine fuel market switches to LNG, it will have a positive effect on their overall business.
Deloitte Global LNG leader Bernadette Cullinane said: 'LNG is particularly well placed to benefit from the IMO's emissions legislation. Our survey results are clear recognition the stricter standards will open the door for cleaner marine fuels like LNG and low sulphur marine gas oil to displace heavy fuels.
'Almost every maritime authority in the world that offers bunkering is now taking a serious look at LNG as an alternative to fuel oil. Whilst infrastructure is an issue, it is being built, and new vessels have been designed, built and are on order.'
Ms Cullinane added that with the globalisation of the LNG market, companies are actively looking at new applications and new markets for gas.
'One of the biggest opportunities for LNG over the next decade will be in transportation, particularly as a marine fuel,' she said.
This news 1058 hits received.