Mega ship deliveries widen supply-demand gap, weakening growth
THE gap between supply and demand in the container shipping industry has widened following the delivery of additional ultra-large container vessels in October amid weak growth and the lowest level of containership scrapping since 2008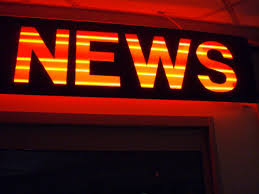 THE gap between supply and demand in the container shipping industry has widened following the delivery of additional ultra-large container vessels in October amid weak growth and the lowest level of containership scrapping since 2008.

According to Alphaliner data, 1.21 million TEU of new container tonnage has been delivered in the first 10 months of the year, of which 83 per cent constituted ships of 10,000 TEU and above.



Moreover, the consultant expects a further 140,000 TEU of new containerships to arrive in the final two months of the year, reported London's Loadstar.



During Drewry's Container Market & Freight Rate Trends webinar, senior manager for container research Simon Heaney suggested that there was a 'slim chance' of shipping lines easing the overcapacity issues without 'proactive changes.'



These could include idling ships by blanking sailings or even temporarily suspending services on more challenging routes.



Alphaliner said the total containership fleet was expected to reach 22.3 million TEU by the end of the year, representing annual growth of 5.8 per cent.



According to the latest report from London-based shipbroker, Braemar ACM, only 38 containerships for 69,500 TEU have been sold for demolition so far this year, compared with 135 vessels for 390,500 TEU during the same period in 2017.



Meanwhile, according to Alphaliner's global container port survey, throughput growth is slowing, reaching just 4.1 per cent in the third quarter, compared with the healthier 5.6 per cent seen in the first six months.



Fortunately for carriers looking for cascading opportunities, the transpacific market continues to boom, thanks to a rush of Chinese exports to the US ahead of the Trump administration's 25 per cent tariffs on a vast range of imported consumer goods from China effective on January 1.



Anecdotal reports of a strong and extended peak season have been supported by OOCL's third quarter operational numbers, which saw the carrier's transpacific liftings rise by 7.3 per cent year on year, while revenue on the route surged by 15.5 per cent.



Alphaliner reports that Maersk Line has temporarily redeployed two of its E-class ships from Asia-Europe to the transpacific, to take advantage of the robust demand and spot freight rates that are some 60 per cent higher than a year ago.


This news 1706 hits received.