Maersk scales Himalayas to open office to tap rising import demand
DANISH shipping giant has opened a new commercial office in Kathmandu, Nepal's capital city, which the company believes will provide it with 'an opportunity to serve its customers better by being closer to them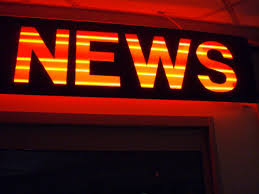 DANISH shipping giant has opened a new commercial office in Kathmandu, Nepal's capital city, which the company believes will provide it with 'an opportunity to serve its customers better by being closer to them.'
The carrier told IHS Media that it views the landlocked economy as a long-term trade partner, and that establishment of a full-fledged office is essential to improving supply chain efficiency and expanding its footprint in the market.
'The Nepal economy has tremendous potential and we will continue to invest here. Our focus has always been to enable trade through integrated and reliable logistical solutions and build long-term trade partnerships,' said Steve Felder, Maersk's managing director for India, Sri Lanka, Bangladesh, Nepal, Bhutan, and Maldives.
Maersk handles freight to and from Nepal via its service network connecting India's east coast ports of Kolkata and Visakhapatnam. As demand increased, the company last year teamed up with Container Corporation of India to operate a dedicated, time-guaranteed train service - dubbed the Kathmandu Express - between Visakhapatnam and the Birgunj Inland Container Depot in Nepal.
The one-stop rail operation, involving all transit and customs clearance processes, is designed to feed/receive cargo shipped on Maersk's intra-Asia Chennai Express (CHX) service, which has weekly calls at Visakhapatnam. 'Today, there are 14 dedicated trains running from Visakhapatnam to Birgunj on a monthly basis,' officials stated.
Visakhapatnam is one of India's 12 major public ports. Statistics show the east coast gateway handled 389,000 TEU in fiscal 2017-2018, a gain of 6 per cent year over year, and 33,000 TEU in April, compared with 29,000 TEU in April 2017. Maersk's Nepal trade expansion efforts could accelerate volume moving via Visakhapatnam.
'Maersk Line is buoyant [bullish] about the Nepal economy,' the world's largest container carrier added. However, the carrier declined to provide specific data regarding the volume of Nepal cargo moved by the ocean carrier.
'Maersk Line volumes in Nepal have grown close to 100 per cent from January to May, year over year, in an overall market that has been stable in the same period,' Maersk officials stated.
This news 1274 hits received.