Maersk Mumbai sets new world record carrying 19,038 TEU load
DENMARK's Maersk Line says its containership named after Mumbai has set a world first by carrying a load of 19,038 TEU, topping the 19,000-mark for the first time ever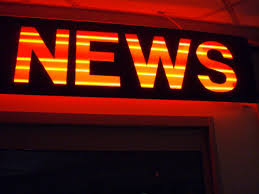 DENMARK's
Maersk Line
says its containership named after Mumbai has set a world first by carrying a load of 19,038 TEU, topping the 19,000-mark for the first time ever.
The vessel that has a nominal capacity of 20,568 TEU entered the carrier's fleet in May and is deployed on the Asia-to-Europe service (AE5).
Mumbai Maersk, the second generation Triple-E vessel, left the dock of
Tanjung Pelepas Port
, Malaysia, over the past weekend and will now sail to Europe. The first stop is expected at Rotterdam on September 5.
'The world record load of 19,038 TEU has raised a new bar for Maersk by surpassing Madison Maersk, a first-generation Triple-E class vessel which reached 18,215 TEU in 2015,' the carrier said in a statement, reported The Hindu, Chennai.
'At the same time Mumbai Maersk overtakes all other reported record loadings from other carriers,' the company continued. 'The record-breaking load also marks a sign of progress on one of Maersk's core priorities for this year - to make APM Terminals perform again.'
'Tanjung Pelepas is one of the hub terminals where productivity is currently high, also benefiting Maersk Line in line with the integrator strategy,' it added.
This news 1191 hits received.