Maersk halts Nigerian cargo discharge until storage problem resolved
MAERSK Line has suspended discharging cargo at the Nigerian ports of Tin Can, Onne and Apapa because of the lack of storage capacity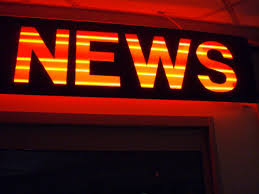 MAERSK Line has suspended discharging cargo at the Nigerian ports of Tin Can, Onne and Apapa because of the lack of storage capacity.

Maersk Line, the world's biggest container shipping company, said it was in negotiations with the Nigerian Port Authority (NPA) to resolve the problem.



Ships affected are the Maersk Cape Town in the FW2 service, which will wait in Nigeria to discharge containers; the Northern Guard in the WAF6 service, which is four days delayed in Lagos, but will be on time into Abidjan; the Seaspan Lingue in the MW1 service, which is expected to be on time to Contonou; the Maersk Cairo in the FW2 service, which will be on time into Onne and the Maersk Indus in the MW1 service, which is said to be 'under review'.



Other vessels affected are them Jack London in W6A service that will be delayed one day into Abidjan; the Hammonia Virginia delayed four days into Tema, the Vagenga Maersk expected to be four to five days delayed.



Still other affected are the Maersk Copenhagen in the FW2 service, delayed six days into Pointe Noire; the JPO Gemini in the W5A service, which will be on time into San Pedro, Ivory Coast, the Anther and the Maximos in the W5A service with plans yet to be finalised.



'Maersk Line will continue to work in full cooperation with, in the all relevant authorities in Nigeria to offer sustainable services and operations to its valued customers,' said the company statement.


This news 4265 hits received.