Maersk drops Chennai, India's east coast port eyes transshipment rescue
NOW that Maersk Line has dropped Chennai because of poor productivity, the biggest port on the east coast of India is hoping transshipment will cushion the abandonment by the world's biggest shipping line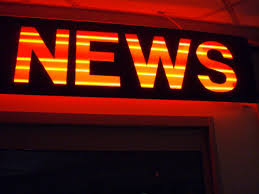 NOW that Maersk Line has dropped Chennai because of poor productivity, the biggest port on the east coast of India is hoping transshipment will cushion the abandonment by the world's biggest shipping line.

Chennai is slowly but steadily establishing a footprint in transshipment handling, with that volume increasing to 44 TEU in October, from 14 TEU in September, after breaking in to that market with four TEU in July, according to new port data gathered by IHS Media.



Lending substance to Chennai's hope, is Delhi's liberalised cabotage policy that allows foreign-flag ocean carriers to transport laden cargo/empty containers between Indian ports, enacted May 21.



Add to that, the port's tariff discount programme for vessels handling transshipment cargo, which started July 1.



Yet realisation is some way off. Chennai's October volume declined seven per cent to 140,500 TEU, from 150,444 TEU in September.



However, thanks to intermodal train service improvements - including a shuttle operation between Chennai and Tondiarpet - October rail volume remained relatively flat month to month at 9,180 TEU, statistics show.



Maersk shifted its weekly, intra-Asia Chennai Express Service (CHX) from Chennai to Ennore, 15 miles to the north, a change that began with the Maersk Leonidio call on October 20.


This news 1163 hits received.