Maersk containership detained in Tunisia
MAERSK Line said one of its ships, the Alexander Maersk, was detained recently in the Port of Sfax, Tunisia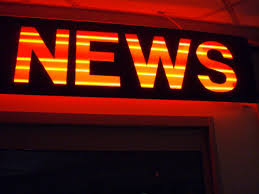 26 September 2018 - 19:00
MAERSK Line said one of its ships, the Alexander Maersk, was detained recently in the Port of Sfax, Tunisia.

'This is related to different claims cases which we are looking into and have informed our insurance company about. We cooperate with all relevant authorities to resolve the matter as quickly as possible,' said Maersk, according to American Shipper.



The website Shipping Watch said that the arrest was made on behalf of shippers which 'claim to have lost money on the Maersk Honam fire'.



The Maritime Bulletin cited Tunisian sources saying that the ship was arrested in favour of Tunisian shippers' claims on losses they suffered in the major Maersk Honam fire. 'This incident, if becoming precedent, may be quite a turn in a war between small shippers and big guys like Maersk, unleashing every time there's a major accident, which called for General Average,' the report added.



'Whatever will be the outcome, Maersk is already suffering losses and probably, will have to compromise and compensate Tunisian shippers their losses. Quite a number of Middle East and probably, Asian countries, may follow the lead and defend their small ones in the same manner,' The Maritime Bulletin added.



The Alexander Maersk is a Danish flagged container vessel built in 1998. It has a nominal container capacity of 1,068 TEU. It is deployed on a Seago Line service in the Eastern Mediterranean.



The same ship was in the news earlier in this year when it rescued more than 100 maritime migrants and had to wait three days off of Sicily before being allowed to come to port and let the migrants disembark.


This news 879 hits received.