Lufthansa's logistics arm sees Q2 earnings rise to US$70m
LUFTHANSA's logistics division that comprises Lufthansa Cargo, Jettainer, time:matters and its equity investment in AeroLogic saw its second quarter earnings before interest and tax (ebit) rise by 17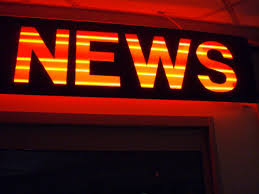 LUFTHANSA's logistics division that comprises Lufthansa Cargo, Jettainer, time:matters and its equity investment in AeroLogic saw its second quarter earnings before interest and tax (ebit) rise by 17.6 per cent year on year to EUR60 million (US$70.1 million) on the back of 12.1 per cent revenue growth to EUR660 million.

The higher ebit was attributed to a 0.5 per cent increase in cargo traffic to 2.6 billion revenue tonne kilometres and market-wide price hikes. However, the results were negatively affected by an increase in fuel costs and charter expenses, reported London's Air Cargo News.



The Americas and Asia Pacific regions registered traffic growth but European and Middle/East Africa businesses suffered declines.



The German airline continued to implement its efficiency programme and invest in digital solutions during the second quarter.



'The global air freight market remains volatile and challenging despite a historically good market situation.



'Lufthansa Cargo continues to systematically implement the strategic efficiency programme introduced in 2016.



'The target of making sustainable savings of EUR80 million by the end of 2018 has almost been achieved already.



'There was an unusually sharp market-wide increase in demand for air freight services at the end of 2017. Lufthansa Cargo benefited from this over-proportionally. Demand in this segment also developed better than expected in the first half-year of 2018.



'Since January 2018 the focus on digital transformation topics has been further increased at Lufthansa Cargo. The focal issues are process automation, connectivity and new business models. In the years ahead, the company intends to digitalise its relationships with all of its partners in the transport chain from bookings to deliveries.'



The airline also announced in the second quarter an order for two Boeing 777 freighters that will be used to both expand capacity and replace older MD-11 aircraft.


This news 1569 hits received.