Lion Shipbrokers Market Report- 23 October 2015
Lion Shipbrokers Market Report 23 October 2015- Newbuilding orders, second hand sales, demolition reports...
Bulkers:
Asset values continue to correct as chartering market remain volatile; Tolani's panamaxPRABHU SATRAM (75K BLT 2004 TSUNEISHI/JAPAN) attracted $8.2 mill from Greek buyers, one million less than her exact sister TORM BORNHOLM sold for $9.25 mill almost one month ago.
Japanese owners were inviting best offers by 09:00 Singapore time on Wednesday this week for their supramax CALYPSO COLOSSUS (56K BLT 2009 KAWASAKI/JAPAN); we picked up that the highest offer received was region of low $12 mill and although others are claiming that she is committed, we understand that this is false and vsl is withdrawn from the market for the time being as sellers were aiming at $13 mill. NYK's three-generators handy logger LEO FOREST (32K BLT 1998 HAKODATE/JAPAN) was inspected by 8 parties and she was finally committed for the price of $4.1 mill to Greeks setting a new benchmark - we understand from the market that her condition was pretty average due to her extensive log trading. Turkish buyers have agreed to pay a firm $6 mill to purchase en bloc small handy sisters SIR WALTER & SIR HENRY (18K BLT 1996/97 SHIKOKU/JAPAN) ($2.8 mill & &3.2 mill respectively); at this point, let us remind our readers of younger sister JUDI (18K BLT 2000 SHIKOKU/JAPAN SS/DD JUST PASSED) which is for sale in our hands and currently inspectable in Istanbul - for more details about price guidance, possible inspection and local agents, feel free to contact us.
Demolition:
Subcontinent rates remain disappointing at levels below $300 per lt mark for bulkers. Two capes went for torching this week, bringing the tally to 78 capes scraped since the begging of this year.
We have not recorded any demo sales in China or Turkey for one more week.


CLICK ON THE LINK BELOW TO READ THE FULL REPORT IN PDF FORMAT:
http://www.seanews.com.tr/reports/lion_23_october_2015.pdf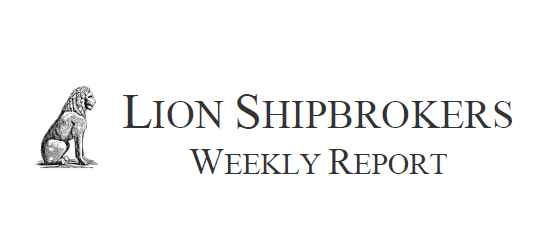 This news 4442 hits received.