Leipzig/Halle Airport aims to be Germany's major Asian air cargo hub
TOUTING its 24-hour operating permit, while other European airports are restricted by noise pollution regulations, Leipzig/Halle Airport aims to become Germany's Asian air cargo hub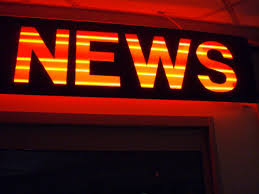 TOUTING its 24-hour operating permit, while other European airports are restricted by noise pollution regulations,
Leipzig/Halle Airport
aims to become Germany's Asian air cargo hub.
Already it is DHL's European hub, and home of AeroLogic, the DHL Express-Cargo joint venture, notes the American Journal of Transportation. DHL is also generating EUR655 million (US$760 million) construction investment.
The airport's 1,300-square metre animal export centre is fitted with a large delivery zone, with veterinary personnel and customs officers working round-the-clock.
The airport has become the service and maintenance site for the Russian Antonov An-124 cargo planes. These aircraft arrive and depart at a rate of six a day, said the report.
The Aircraft Maintenance and Engineering Service, the successor to Volga-Dnepr Technics, has maintained a hangar at Leipzig/Halle since a few years now. Cargo airline Volga-Dneper is the biggest operator of the An-124 aircraft.
On average, as many as 120 flights a week operate between Leipzig and 20 destinations in the Asian region, including Shanghai-Pudong, Hong Kong, Zhengzhou as well as Bangkok, Tokyo Narita, New Delhi, Seoul Incheon, Singapore, Bahrain and Dubai.
Leipzig/Halle maintains cooperation arrangements with Shenzhen Airport Group, Shanghai Airport Authority and Henan Province Airport Group in China, as also Kansai International Airport in Japan. Leipzig/Halle Airport also signed a memorandum of understanding covering future cooperation with the Hubei Provincial Communications Investment Group, the largest public-sector company in the province of Hubei, and SF Express.
The Mitteldeutsche Airport Holding AG, which owns Leipzig/Halle airport, the airport operating company is called Flughafen Leipzig/Halle GmbH, is involved in the German-Sino trade association, which has been promoting trade and economic relations between Germany and China for more than 30 years.
Said Mitteldeutschen Flughafen managing director Johannes Jahn: 'We are also exhibiting our strengths as a logistics specialist that is able to handle a wide variety of services and offer an attractive investment base to a broad specialist audience and potential customers.'
This news 916 hits received.