Leading ports join climate action initiative to cut greenhouse gas emissions
PORT authorities in Rotterdam, Long Beach, Los Angeles, Vancouver, Hamburg, Antwerp and Barcelona have joined the World Ports Climate Action Programme that aims to curb global warming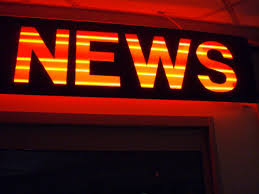 28 September 2018 - 19:00
PORT authorities in Rotterdam, Long Beach, Los Angeles, Vancouver, Hamburg, Antwerp and Barcelona have joined the World Ports Climate Action Programme that aims to curb global warming.
The programme was announced by
Port of Rotterdam Authority
CEO Allard Castelein at the Global Climate Action Summit in San Francisco.
Shipping and port activities generate 'a significant amount of greenhouse gases. You could compare the emissions to the emission profile of a country like Germany,' Mr Castelein told delegates at the summit, reported American Shipper. 'So, the port of Rotterdam has decided to take action.'
He said his agency along with the other six port authorities will focus on: increasing the efficiency of supply chains using data technology; increasing the use of renewable energy to power ships when they are in port; powering cargo-handling equipment with renewable energy; and decarbonising ship fuels.
Given that the port of Rotterdam generated 18 per cent of the Dutch carbon dioxide (CO2) emissions in 2017 Mr Castelein said the port is investing in boosting energy efficiency, carbon capture and circular economy initiatives, meaning a no-waste economy through the recycling of materials.
Dutch minister for the environment Stientje van Veldhoven told the conference that the Netherlands plans to lower greenhouse gases by 2030 and shutdown coal-fired power plants before 2030. She said the country is developing the world's largest offshore wind farm and that by 2030 new power will be created from zero-emission sources.
This news 1241 hits received.