LA port breaches 110-year-old record by handling 714,755 TEU in April
CARGO volumes rose in April at the country's two busiest ports, Los Angeles and Long Beach, with LA's hitting a record for the month.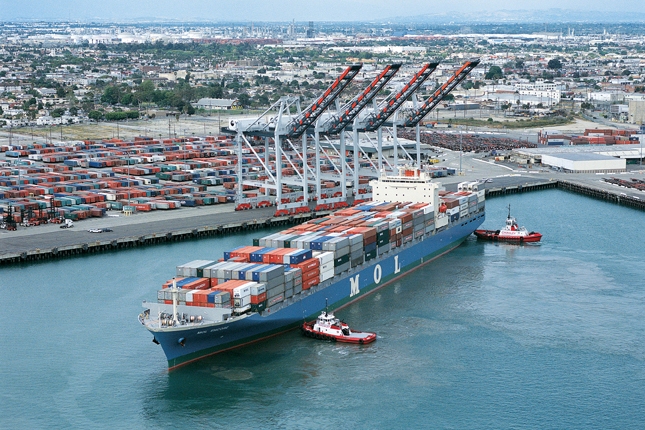 12 May 2017 - 20:00 - Update: 13 May 2017 - 09:35

The Port of Los Angeles' cargo volume increased 8.9 per cent to 714,755 TEU compared to the same month last year, its best April cargo numbers in its 110-year history, officials said.

The first four months of 2017 saw a 10 per cent increase in cargo movement compared to the same period in 2016, which was a record-breaking year for the port, according to the Los Angeles Business Journal.

April's imports increased 8.3 per cent to 372,040 TEU compared to the same period in 2016, and exports rose 9.4 per cent to 157,661 TEU.

"April was the first month of new vessel alliance deployments around the globe, and we are pleased that the Port of Los Angeles provided world-class service and efficiency at our terminals," Gene Seroka, executive director at the Port of Los Angeles, said in a statement.

The launch of three new shipping alliances that took effect on April 1 as a response to the shipping industry's struggles in recent years allows carriers to share cargo space on vessels to address overcapacity and cut costs.

At the neighbouring Port of Long Beach, container volumes surged 16.5 per cent higher to 558,014 TEU last month compared to April 2016. In the first four months of 2017, the port handled a total of 2.14 million TEU, a rise of 5.1 per cent from the year before.
This news 3910 hits received.