Kuehne + Nagel opens in Baku and Almaty to service region's rising GDP
SWISS logistics giant Kuehne + Nagel has opened offices in the Azerbaijani capital of Baku and Kazakhstan's major business centre of Almaty to better serve 'these promising markets', reports London's Air Cargo News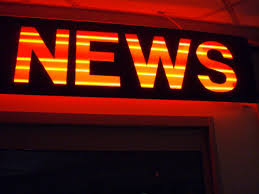 SWISS logistics giant
Kuehne + Nagel
has opened offices in the Azerbaijani capital of Baku and Kazakhstan's major business centre of Almaty to better serve 'these promising markets', reports London's Air Cargo News.
The forwarder said the two countries are showing annual GDP growth rates of around four per cent as well as rising demand in logistics services primarily in oil & gas, consumer goods and integrated logistic projects.
'By continually expanding our logistics network we offer throughout the entire region an integrated service portfolio according to our highest quality standards to both local and international customers from all major industries,' said Kuehne + Nagel Russian regional chief Perry Neumann.
'Particularly in Azerbaijan and Kazakhstan, our proven expertise in oil & gas and project logistics and our strong global network are best suited to meet the soaring market demand and provide comprehensive state-of-the-art solutions,' he said.
This news 1394 hits received.