Korean shipping lines team up to offer new Korea-HK-Indonesia service
SOUTH KOREA's Heung-A, STX Pan Ocean and Sinokor are commencing a joint container shipping service between Korea, Hong Kong and Jakarta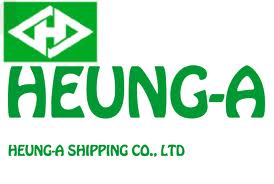 Korean shipping lines team up to offer new Korea-HK-Indonesia service
SOUTH KOREA's Heung-A, STX Pan Ocean and Sinokor are commencing a joint container shipping service between Korea, Hong Kong and Jakarta called the Pusan Jakarta Express (PJX).

The service will be launched on March 24 from Kwangyang on the following port rotation of Kwangyang, (Busan) Pusan, Ulsan, Hong Kong, Jakarta, Hong Kong, returning to Kwangyang.

The service will turn in three weeks and deploy three 1,500- to 1,700-TEU vessels, reports Alphaliner.
This news 7128 hits received.