Korea provides US$173 million in funding for Cebu port
SOUTH KOREA has extended a US$172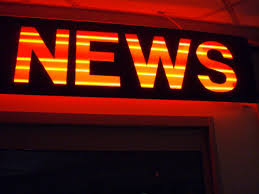 SOUTH KOREA has extended a US$172.64 million loan agreement to the Philippines to finance the construction of the Cebu International Container Port that is expected to cost a total of $199.25 million to build on 25 hectares of reclaimed land, according to the Department of Finance (DOF).

The loan agreement was signed in the presence of Philippine President Rodrigo Duterte and South Korea President Moon Jae-in by Philippine Finance Secretary Carlos Dominguez and Export-Import Bank of Korea (KEXIM) president Sung-Soo Eun.



Within the amount, KEXIM will cover $172.64 million through the loan assistance, which carries an interest rate of 0.15 per cent per annum for non-consulting services. The loan has a maturity period of 40 years inclusive of a 10-year grace period. The Philippines will provide a counterpart fund of $26.09 million for the project, reported The Philippine Star.



According to DOF, the Cebu International Container Port project aims to provide an efficient transport infrastructure for the flow of goods in the Visayas region.



The port will be able to simultaneously berth two 2,000 TEU vessels and will feature a container freight station and inspection shed, an access road and bridge, and a dredged waterway and turning basin.



In addition to the loan agreement, Mr Duterte and Mr Moon witnessed the signing of a memorandum of understanding (MOU) to pave the way for cooperation in the field of transportation between the Department of Transportation and the Ministry of Land, Infrastructure and Transport of Korea.



Other agreements forged during the official visit are the establishment of the joint committee for trade and economic cooperation between the two countries, and an MOU between the Department of National Defence and the Ministry of Trade, Industry and Energy of Korea for cooperation on the expansion of renewable energy deployment.



Prior to this, Seoul has already provided loans amounting $1003.13 million for the Panguil Bay Bridge project, $20.63 million for the Samar Pacific Coastal Road project, $207.88 million for the Jalaur multipurpose project stage II in Iloilo, and $71.61 million for the modernisation of Palawan's Puerto Princesa Airport.


This news 3580 hits received.