KL suspends US$22 billion in Chinese infrastructure deals
MALAYSIA's newly-elected government has suspended US$22 billion in China-backed infrastructure projects while it probes Chinese financing and alleged links to 1MDB, Malaysia's sovereign wealth fund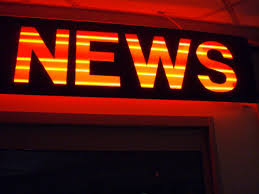 MALAYSIA's newly-elected government has suspended US$22 billion in China-backed infrastructure projects while it probes Chinese financing and alleged links to
1MDB
, Malaysia's sovereign wealth fund.
The suspension includes the
East Coast Rail Link
from Malaysia's east coast to Thailand's southern region and two pipeline projects, reports London's Financial Times.
Prime Minister Mahathir Mohamad
, aged 92, returned to office in May after 15 years away, after defeating Najib Razak, has already questioned approved Belt and Road projects that are now subject to review, objecting to their realisation appearing to necessitate the presence of Chinese military forces.
'We would not like to see too many warships in this area, because warships attract other warships, and this place may become tense because of the presence of warships,' said Prime Minister Mahathir Mohamad.
The contractors commissioned for the project - China Communication Construction Company and China Petroleum Pipeline Bureau - received the instructions to suspend operations from Malaysia's government-run Malaysia Rail Link, which cited excessive costs among its reasons.
While construction is halted the Chinese financing of the project will be investigated for suspicious connections with 1MDB, which has been a focus of the current administration's criticism of former Prime Minister Najib Rajak, who has been detained on suspicion of corruption.
This news 1090 hits received.