Kerry Logistics to build Georgian CT, widening role in Caspian landbridge
HONG KONG's Kerry Logistics has signed deal to build a Black Sea container port in Georgia as link in a cross-border rail and trucking service from China through Kazakhstan to Caucasus and Turkey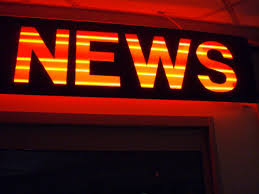 HONG KONG's Kerry Logistics has signed deal to build a Black Sea container port in Georgia as link in a cross-border rail and trucking service from China through Kazakhstan to Caucasus and Turkey.
Kerry revealed it had signed a memorandum of understanding between partner company Globalink and Georgia's Anaklia City to develop the town's port, 70 kilometres north of the country's main Poti harbour.
The development will turn competition in Georgia's port sector into a three-way race between Anaklia, the APM Terminals facility in Poti and the ICTSI-controlled container terminal at Batumi, noted London's Loadstar.
According to Black Sea shipping consultancy Informall, laden containers handled by Georgia's ports grew 17.5 per cent last year, to reach a total of 230,000 TEU, and growth at Poti was behind much of this.
Last year, its throughput, including empties, grew 16 per cent to 320,000 TEU making it the second-largest terminal in the Black Sea after DP World's Constanza operation in Romania.
'We are committed to facilitate the building of Anaklia Port into a hub for the region, with integrated logistics, sea-rail, and sea-road services,' said Kerry's China-north Asia logistics chief Edwardo Erni.
Said Anaklia City chief executive Ketevan Bochorishvili: 'We are increasing the connectivity of Georgia as the shortest route from China to Europe via the Middle Corridor. Anaklia is expected to unlock a potential of 150 million consumers between Asia and Europe.'
Kerry is a link in this embryonic supply chain with Germany's Deutsche Bahn and Georgian Railway having already forged a rail freight deals covering the Middle East, India, Romania, Georgia, Azerbaijan and to East Asia via the Caspian Sea.
Starting from Lianyungang, the bridgehead of the new Eurasian land bridge in China, the new westbound rail freight service will bring shipments across Kazakhstan and the Caspian Sea to multiple destinations in Turkey through the newly-built Baku-Tbilisi-Kars railway.
To offer greater flexibility to customers with different volume needs, both block train and single wagon services are being offered. With a transit time of 18-20 days, the main products to be moved by the new services will include electronic parts, electrical appliances, minerals, auto parts and other industrial goods.
In addition to the rail freight service, trucking service along the same trade route from China to Caucasus and Turkey has also been launched by adding 50 trucks to the company's existing fleet. With a transit time of 12-14 days, this will provide an alternative solution for customers who look for a faster way of shipping freight to these destinations.
Said Mr Erni: 'With our rail freight and trucking capabilities extending their reach to the strategic locations of Turkey and Caucasus, we will be able to grasp the immense market opportunities presented by the Belt and Road initiative with our enhanced position in the region.'
This news 892 hits received.