Kenya's ports handled 30,495 TEU in the week ending September 19
THE Kenya Ports Authority (KPA) said in a weekly dispatch that vessels will dock at the conventional cargo terminal to discharge 402,533 tonnes and load 10,400 tonnes of cargo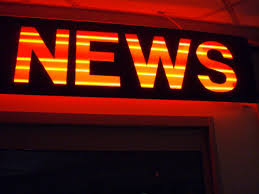 THE Kenya Ports Authority (KPA) said in a weekly dispatch that vessels will dock at the conventional cargo terminal to discharge 402,533 tonnes and load 10,400 tonnes of cargo.

The container terminals are expected to dock 17 vessels that will discharge 13,045 TEU and load 14,179 TEU.



During the week ended September 19, ten containerships docked at the container terminals registering a ship average working time of 1.77 days as the import container dwell time stood at 4.11 days. The ships discharged 15,487 TEU (full and empty) and loaded another 15,008 TEU.



In the meantime, container off-take from the port of Mombasa to Nairobi's inland container depot by the Standard Gauge Railway (SGR) registered tremendous growth after handling 5,121 TEU in the week under review, Hellenic Shipping News reported.



'The SGR freight service currently doing an average of eight trains per day accounted for 44.67 per cent of the total 11,462 TEU lifted by both rail and road transport,' KPA said in the dispatch.



A total of 6,341 TEU were evacuated by road transport which registered a decline of 3,281 TEU compared to the previous week.



'Empty containers received by road registered 12,586 TEU up from 10,366 TEU recorded in the previous week while only 511 TEU (empty) were delivered out of the port by the same mode of transport,' KPA said.


This news 781 hits received.