Japan tests Trans-Siberian rail to link up with Russia, China, South Korea
JAPAN is to conduct a logistics test using Russia's Trans-Siberian Railway and a ferry line to connect the nation to Russia, China and South Korea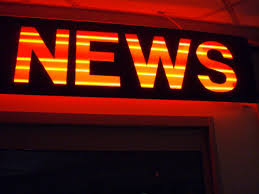 JAPAN is to conduct a logistics test using Russia's Trans-Siberian Railway and a ferry line to connect the nation to Russia, China and South Korea.

The new freight route via the railway will significantly cut transit times between Japan and Russia and could lower costs by up to 40 per cent, reported Moscow's RT News.



The project's chief aim is to create a new transportation corridor by adding the Chinese province of Jilin to a ferry line that currently connects the Russian city of Vladivostok, South Korea's Donghae, and Japan's Sakaiminato, according to Japan's vice governor of Tottori prefecture Nogava Satoshi, who said the logistics corridor may in future connect to other territories.



In April the ferry, dubbed DBS, called at the Russian port of Zarubino and transported cargo freighted there to China, Mr Satoshi said, adding that the delivery was significantly faster. However, he said the parties involved still have to solve some problems identified during the test delivery.



Earlier this year Japan and Russia conducted a test to transport Japanese goods to Russia using a sea link and the Trans-Siberian Railway. Russia's transport artery, which is 9,289 kilometres long, has great development potential for mutual trade between the two nations, according to Japan's Deputy Minister of Infrastructure and Transport Toshihiro Matsumoto.



It currently takes up to 62 days to move sea freight from Japan to Russia via the Indian Ocean.


This news 823 hits received.