Indian defence minister 'concerned' over China running Pakistani port
INDIAN Defence Minister AK Antony told reporters that China's role in operating the Pakistani Port of Gwadar port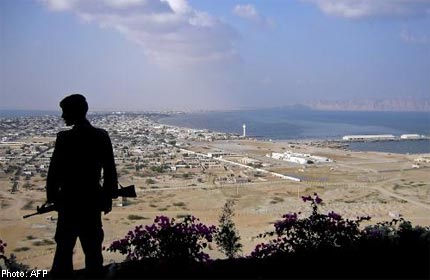 Indian defence minister 'concerned' over China running Pakistani port
INDIAN Defence Minister AK Antony told reporters that China's role in operating the Pakistani Port of Gwadar port, 600 kilometres from Karachi, "is a matter of concern to us", but did not elaborate.
Management of the port, close to the Iranian border, was assumed by the state-run Chinese Overseas Port Holdings after previously being managed by Singapore's PSA International, reported Reuters.
India has long been wary of strategically located ports being built by Chinese companies in its area, including Sri Lanka and Bangladesh, as India beefs up military capacity to match China's increase in defence spending.
India, the world's biggest arms importer, plans to spend US$100 billion over the next 10 years upgrading its mostly Soviet-era military hardware.
Gwadar port, close to the Strait of Hormuz, is seen as opening up an energy and trade corridor from the Gulf, across Pakistan to western China, and could be used by the Chinese Navy, analysts say.
Jay Ranade, of the Centre for Air Power Studies and a former additional secretary at the government of India, said: "It will enable China to deploy military capability in the region. Having control of Gwadar, China is basically getting an entry into the Arabian Sea and the Gulf. Gwadar is a more serious development than the others."
This news 6727 hits received.