India's Concor offers 45 days' free storage for import-export boxes
CONTAINER Corporation of India Ltd (Concor), the nation's biggest rail hauler of containers, is now offering importers and exporters 45 days of free storage for containers kept at its handling facilities in a bid to keep its rivals at bay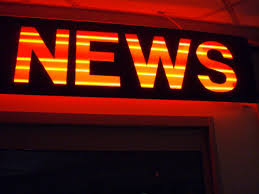 07 September 2018 - 19:06
CONTAINER Corporation of India Ltd
(Concor), the nation's biggest rail hauler of containers, is now offering importers and exporters 45 days of free storage for containers kept at its handling facilities in a bid to keep its rivals at bay.
The offer covers import/direct port delivery (DPD) loaded containers and export/direct port entry (DPE) loaded containers. The company is also providing 90 days of free storage for empty containers across its 46 EXIM terminals.
After the free storage period, Concor will levy uniform terminal service charges (TSC) per day at all EXIM terminals.
Previously, Concor was offering a free storage period ranging from five to seven days depending on the type of EXIM containers and the TSC after the free storage days was levied slab wise, reported Chennai's Hindu daily.
'We are taking the fight to the rival camp. This will be a game changer,' said a Concor official. Private inland container depots (ICDs) have been trying to compete with Concor by offering many freebies. 'With the customers now benefiting from a longer free storage period, they will again think of coming to us instead of going to private ICDs,' he added.
With shipping line detention typically lasting 14 days and importers still evacuating their DPD boxes via container freight stations (CFS), Concor will now offer customers its containers to de-stuff the material on paying de-stuffing charges after which they can keep the cargo at Concor's facilities free of charge for up to 45 days.
This news 1234 hits received.