India's cabotage reform boosts transshipments by repositioning empties
INDIA's liberalised cabotage system has been driving transshipment activity at some ports, but most of the gains come from repositioning empties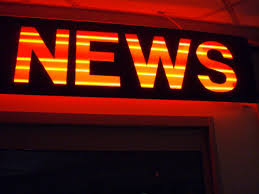 05 September 2018 - 19:00
INDIA's liberalised cabotage system has been driving transshipment activity at some ports, but most of the gains come from repositioning empties.

India implemented cabotage relaxation on May 21 to permit foreign-flag shipping lines to transport laden export-import containers for transshipment and empty containers for repositioning between Indian ports without acquiring any specific permission or license from local maritime authorities.



The Container Shipping Lines' Association of India (CSLA) estimates that member lines 'transhipped' 16,543 TEU at Indian ports during July as a result of the cabotage relaxation, which is volume the group argues would otherwise have been relayed over foreign hub ports such as Colombo (Sri Lanka), Singapore, and port Klang (Malaysia) using feeder networks, reported IHS Media.



However, a JOC.com analysis of those figures shows 12,407 TEU, or 75 per cent, represented empty containers, with laden export-import freight pegged at 4,136 TEU.



The picture was little-changed from June, with empty equipment movement then estimated at 2,312 TEU, out of the perceived, incremental 11,589 TEU of transshipment.



Further, the analysis appears to reaffirm a general industry view that privately operated minor ports would stand to benefit the most from the cabotage rule change due to their pricing and infrastructure competitiveness. Indeed, Adani Group?s terminals at Mundra and Hazira generated the majority of such transhipment gains reported by CSLA for June.



On the east coast, the public port of Visakhapatnam and the privately operated Krishnapatnam port are leading the transshipment race, data shows.



Repositioning empty containers is typically a challenging/costly task for ocean carriers, especially in the Indian market, where logistics costs are considerably high. The above analysis is a clear sign that unrestricted coastal shipping - thanks to the scrapping of cabotage - is helping carriers cut repositioning costs.



On the other hand, Indian shippers seeking breakthroughs in cost reduction and supply chain efficiency will continue to remain in the doldrums, unless ocean carriers significantly beef up their mainline, direct service offerings and turn some of the domestic ports into their regional hubs, says IHS Media.


This news 699 hits received.