HPH Trust Q2 net profit down 37pc to US$21.7m on lower box throughput
HUTCHISON Port Holdings (HPH) Trust announced a 36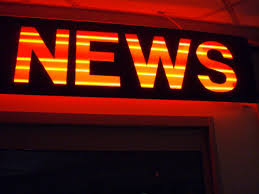 HUTCHISON Port Holdings (HPH) Trust announced a 36.8 per cent drop in net profit to HKD170 million (US$21.7 million) in the second quarter of the year ended June 30 from HKD269 million in the three-month period last year, mainly due to lower container throughput at its Hong Kong and Shenzhen ports.

Revenue in the second quarter totalled HKD2.78 billion, 4 per cent down from last year's total of HKD2.89 billion.



The terminal operator said that combined container throughput of its Kwai Tsing terminals in Hong Kong dropped by 7.2 per cent compared with the same quarter last year, primarily due to the decline in transshipment cargoes.



The container throughput of its terminals in Yantian, Shenzhen, also slipped by 4.1 per cent compared with the same quarter last year, primarily due to the drop in empty cargoes but partially offset by an increase in US and transshipment cargoes, HPH Trust said.



In its earnings presentation, HPH Trust noted that prospects for global trade this year face an 'almost unprecedented level of uncertainty' due to trade tensions and disputes between the United States and both China and the European Union.



'The impact of measures which may arise out of the trade disputes, especially those between the United States and China, on the performance of HPH Trust for the remainder of the year cannot readily be quantified, given the level of uncertainty that currently prevails as to both the specific nature, extent and timing of such measures, and the consequent precise impact they may have on local and global trade flows and, as such, HPH Trust's business,' it said.



An industry trend to keep an eye on will be the increasing emphasis on security in the wake of cyber attacks and general threat of cyber attacks on companies, HPH Trust said, reports The Straits Times of Singapore.



HPH Trust also announced that revenue in the first half of the year remained flat at HKD5.45 billion compared to HKD5.47 billion in the same period last year.


This news 697 hits received.